87 news items tagged Kindle
Amazon has reportedly shifted its entry-level Kindle Fire orders for 2014 from Quanta Computer to Compal Electronics and the entry-level tablet is expected to account for 90% of the...

Thanks to falling prices and satisfactory functionalities, entry-level tablets from brand vendors has been undermining demand for mid-range and high-end models, and they formed a...

Quanta Computer shipped 4.4 million ODM notebooks in November, increasing 18.9% on month, according to the company.

Monthly shipments of the new Google Nexus 7 and those of the Amazon Kindle Fire HDX have fallen short of original expectations and therefore their shipments in 2013 are likely to...

Taiwan-based IC design house Novatek Microelectronics has secured orders for panel driver ICs for use in Amazon's new Kindle Fire HDX 7-inch tablet, according to a report from Taiwan's...

Amazon recently announced three third-generation Kindle Fire tablets, one 8.9-inch and two 7-inch models. In addition to new hardware, Amazon also updated many of its apps and services,...

Amazon has introduced the third generation of Kindle Fire - the new Kindle Fire HDX. The Kindle Fire HDX tablets combine the latest hardware, the newest version of Fire OS, and new...

According to data by audience platform researcher Jumptap platform, Apple continues to hold the top spot in tablet market share, but its chief competitor in the smartphone sector,...

Amazon Kindle e-book reader panel shipments reached about 750,000 units in January 2013 followed by 420,000 units in February. The shipments are expected to drop even further to 20,000...

Amazon reportedly plans to change its component purchasing strategy for Kindle Fire and will make all the decisions itself instead of relying on ODMs, according to sources from the...

The low-end 7-inch Kindle Fire HD that has 16GB of NAND flash and Wi-Fi wireless carries a bill of materials (BOM) cost of US$165.00, according to research firm IHS. When the US$9.00...

Amazon's Kindle Paperwhite is seeing shipment delays as a result of the product's supply chain. Because the device's raw materials and production labor are in shortage, its production...

American-based Wal-Mart has stopped selling Amazon Kindle e-book readers and tablets, claiming that it does not want its stores to act as purchasing grounds for Amazon products.

Combined shipments of the 7-inch and 8.9-inch Amazon Kindle Fire HD are expected to reach five million units in the second half of 2012, according to Digitimes Research senior analyst...

Market observers are conservative about e-book reader growth in the second half of 2012 as consumers are expected to purchase new tablet products from major makers such as Google...

Taiwan-based TPK Holding began to ship touch panels used in the 7-inch Kindle Fire HD in August, with the monthly shipment volume reaching 1.0 million units, while China-based General...

Taiwan-based EPD (electrophoretic display) maker E Ink Holdings (EIH) saw consolidated revenues of NT$2.556 billion (US$85.3 million) for August hike by 40.67% on month but drop by...

Amazon has introduced fifth generation Kindle e-book readers. The Kindle Paperwhite has 62% more pixels and 25% increased contrast, a patented built-in front light for reading in...

Supply chains affiliated with Amazon's Kindle Fire are expecting to see profits boost over the next two months due to the soon-to-be released next generation Kindle Fire that is expected...

In the second half of 2012, poor global economic growth is having a more significant impact on the global market for branded tablets than had previously been anticipated. Digitimes...

Amazon's soon-to-be-released next-generation Kindle is currently facing problems with mass production due to problems with the device's front light design, which may delay shipping...

Amazon's new 7.85-inch Kindle Fire is reported to have an August release date this year at a price of US$199, according to upstream industry sources.

As Amazon is said to be considering launching new e-book readers and 7-inch tablet PC products at the beginning of the third quarter, the company is expected to have a chance to reduce...

The latest market rumors indicate that Amazon is likely to launch a 10.1-inch Kindle Fire in the third quarter, while tentatively suspending the launch of a speculated 8.9-inch mod...

Taiwan-based chassis maker Catcher Technology has recently received orders from Amazon for a new Kindle Fire tablet PC, according to sources from the upstream supply chain; however,...
Related photos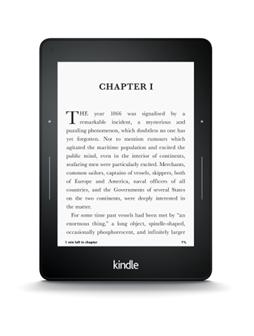 Amazon Kindle Voyage
Photo: Company, Friday 26 September 2014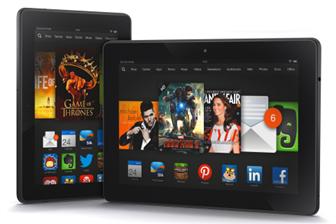 Amazon Kindle Fire HDX tablets
Photo: Company, Tuesday 1 October 2013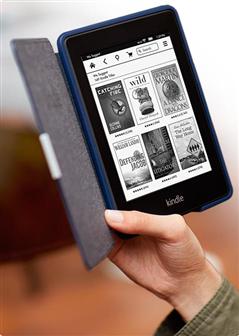 Amazon Kindle Paperwhite e-book reader
Photo: Company, Monday 17 September 2012