897 news items tagged iPhone
Taiwan's PCB makers in the supply of Apple are set to enjoy stable shipments for 5G iPhones in the third quarter of the year, but their shipment momentum for the fourth quarter will...

Apple is expected to complete its second-phase engineering validation and testing (EVT 2) for its upcoming 5G iPhone series by the end of June, paving the way for volume production...

Apple has yet to introduce its 5G iPhones for 2020, but its supply chain is already developing OLED screens using LTPO (low temperature polycrystalline oxide) backplane technology...

China-based panel maker BOE reportedly will become an OLED panel supplier for Apple's 5G iPhones in addition to Samsung Display and LG Display, giving Taiwan-based PCB makers a chance...

Although the planned launch of Apple's 2020 iPhone lineup, reportedly to come in four models and three sizes, is likely to be in October instead of September, volume production of...

All of the iPhone models that Apple will launch later this year ae expected to come with OLED screens. Samsung Display...

In the contest to offer the world's most popular smartphone, it seems like the only competition that Apple has these days is Apple itself, according to Omdia.

Samsung Display reportedly have obtained the majority of AMOLED panel orders needed for the production of Apple's 2020 iPhone lineup, with LG Display and BOE Technology sharing the...

Rigid-flex PCB manufacturers have seen orders for Apple's AirPods 2 slow down since 2020, but believe orders will return to year-ago levels in the second half of the year, according...

LG Innotek, Sharp and O-film Tech reportedly have landed camera module orders from Apple for the vendor's new iPhone devices, all equipped with AMOLED screens, to be released in the...

Handset sales in Taiwan fell 3.76% sequentially to 410,000 units in April as consumers opted to delay purchases before the arrival of 5G models, despite the availability of Apple's...

Apple has stepped up moving more of its iPhone production to India and Vietnam looking to better diversify manufacturing risks amid the escalating trade US-China tensions, according...

Unitech Printed Circuit Board saw its revenues and net profits for the first quarter of 2020 decline both sequentially and annually, and has expressed caution about its second-quarter...

Smartphone shipments to the China market in first-quarter 2020 plunged 51.9% from the prior quarter to reach the lowest single-quarter shipment volumes in recent years, as the market...

IC substrate supplier Kinsus Interconnect Technology swung to net profits of NT$79 million (US$2.6 million) in the first quarter 2020 on revenues of NT$5.89 billion, from losses a...

US tech giants including Apple, Facebook and Google reportedly are mulling expanding test production of new products in Taiwan, whose advantages in the IT manufacturing sector have...

Shipments of voice coil motors (VCMs) used in camera modules for Apple's upcoming 5G iPhones are likely to see a slowdown around the middle or the latter half of the second quarter,...

As mmWave 5G phone market will see limited development momentum in 2020, shipments of flexible LCP (liquid crystal polymer) antenna boards for mmWave 5G smartphones are expected to...

Pre-orders for Apple's recently released new iPhone SE in the Taiwan market have been strong, but it remains to be seen if the sales momentum could continue into the second half of...

Touch panel makers General Interface Solution (GIS) and TPK Holding have both enjoyed a ramp-up in orders for new iPad Pros, which will be buoying their revenue performance in the...

Taiwan's IC backend service suppliers are benefitting from Apple's recent release of its second-generation 4.7-inch iPhone SE, ramping up their capacity utilization rates and revenues...

With Apple's new iPhone SE set to hit the store shelves soon, the smartphone's major maker Pegatron is expected to see its second-quarter revenues climb substantially, according to...

The coronavirus pandemic has had an adverse impact on the global IC market, particularly the smartphone segment, but sales of 5G smartphones will be key to the overall demand recovery...

Apple has announced the second-generation iPhone SE, a new entry-level device featuring a 4.7-inch Retina HD display, paired with Touch ID.

CMOS image sensor (CIS) devices have seen a rapid surge in demand for security surveillance and video conferencing applications due to lockdowns amid the coronavirus pandemic. This,...
Related photos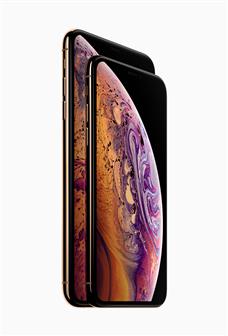 Apple iPhone Xs and Xs Max
Photo: Company, Thursday 13 September 2018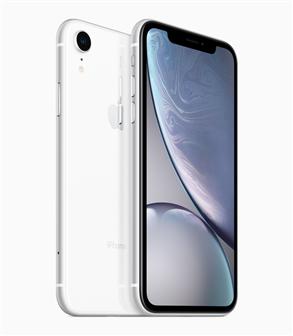 Apple iPhone XR smartphone
Photo: Company, Thursday 13 September 2018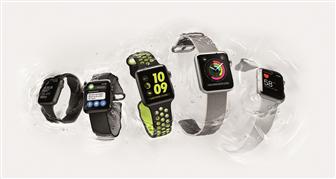 Apple Watch Series 2 smartwatches
Photo: Company, Thursday 8 September 2016
Related news around the web