966 news items tagged iPhone
SLP (substrate-like PCBs) makers in the supply chain of Apple devices have ended their first wave of competition, with Taiwan's Zhen Ding Technology and Austria's AT&S each absorbing...

China-based O-Film Group's wholly-owned subsidiary Nanchang O-Film Optical Display Technology is among the 11 Chinese firms newly blacklisted by the US for alleged human rights violations,...

Wistron through its subsidiaries has acquired a 0.81% stake in Luxshare for a total of about CNY3 billion (US$428.8 million), while Pegatron also has expanded its shareholding in...

Apple is scheduled to roll out its third-generation AirPods series earbuds in the first half of 2021 followed by the launch of a new-generation AirPods Pro in the second half of next...

India could become a major production base for iPhone following a recent shakeup in Apple's supply chain in the form of Taiwan-based Wistron selling two of its China plants to Chinese...

Apple looks set to unveil dual-mode 5G iPhones later this year, setting the benchmark for high-end smartphones and outracing Andriod competitors in phone specs. But industry observers...

Wistron's latest move to sell its assembly lines in Kunshan, China to Chinese IT manufacturer Luxshare Precision Industry has marked a major shakeup in the iPhone supply chain, but...

Apple's 2020 series of iPhones will work on both sub-6GHz and mmWave 5G networks, but there is a good chance that the vendor may introduce new models supporting either of the bands...

Wistron has announced it is selling two of its subsidiaries in China to Chinese IT manufacturer Luxshare with the transactions to total CNY3.3 billion (US$472.37 million). The transactions...

TSMC is expected to see orders for Apple's Macs based on its Arm-based silicon ramp up and contribute substantially to the foundry's wafer sales starting the second half of 2021,...

Taiwan-based suppliers engaged in the supply chains of Apple and TSMC may still be able to see their sales performance follow seasonal patterns in the third quarter - traditionally...

China-based Luxshare Precision Industry is reportedly seeking to acquire a plant that is used to manufacture iPhones in China from Taiwan-based Wistron, according to industry sourc...

Taiwan's flexible PCB makers Zhen Ding Technology and Flexium Interconnect reportedly have entered the supply chain of Apple's upcoming mini LED-backlit iPad Pro and MacBook series...

Apple is expected to launch its 5G iPhone later this year, but its supply chain partners are now much less optimistic about shipments for the new devices that reportedly will support...

Shipments of mmWave-enabled 5G iPhones slated for launch later this year are estimated to reach only 15-20 million units in 2020 compared to a previous supply chain estimate of 30-40...

BOE Technology will not be in the supplier list for the first batch of panel shipments for Apple's 2020 iPhone lineup as the Chinese maker has failed to secure Apple's validation...

China-based AirPods assembler Luxshare Precision Industry has seen increasing presence in the supply chain of Apple devices, and may have a chance of winning Apple Watch assembly...

TSMC is expected to the start production of A14 processor on 5nm process later this month for Apple's upcoming iPhone, which sources say will adop Qualcomm's X60 modem, allowing the...

Pegatron has announced revenue growth for May and is turning optimistic about its shipments in the second quarter of 2020.

Taiwan's PCB makers in the supply of Apple are set to enjoy stable shipments for 5G iPhones in the third quarter of the year, but their shipment momentum for the fourth quarter will...

Apple is expected to complete its second-phase engineering validation and testing (EVT 2) for its upcoming 5G iPhone series by the end of June, paving the way for volume production...

Apple has yet to introduce its 5G iPhones for 2020, but its supply chain is already developing OLED screens using LTPO (low temperature polycrystalline oxide) backplane technology...

China-based panel maker BOE reportedly will become an OLED panel supplier for Apple's 5G iPhones in addition to Samsung Display and LG Display, giving Taiwan-based PCB makers a chance...

Although the planned launch of Apple's 2020 iPhone lineup, reportedly to come in four models and three sizes, is likely to be in October instead of September, volume production of...

All of the iPhone models that Apple will launch later this year ae expected to come with OLED screens. Samsung Display...
Related photos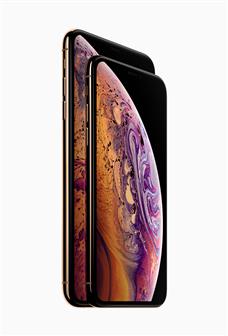 Apple iPhone Xs and Xs Max
Photo: Company, Thursday 13 September 2018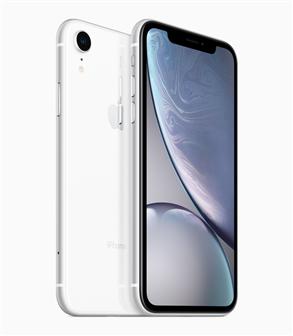 Apple iPhone XR smartphone
Photo: Company, Thursday 13 September 2018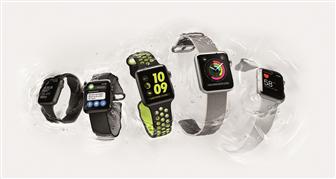 Apple Watch Series 2 smartwatches
Photo: Company, Thursday 8 September 2016
Related news around the web