958 news items tagged IoT
Foundries including Win Semiconductors and Advanced Wireless Semiconductor (AWSC), epitaxial wafer supplier Visual Photonics Epitaxy (VPEC), fabless chipmaker Himax Technologies,...

TSMC is widely expected to adjust downward its revenue and profit guidance for 2019 at its upcoming investor conference set for July 18 due to recent operational hiccups. But the...

Nokia has announced that TST (Taiwan Star Telecom) has chosen the equipment vendor's end-to-end (E2E) solution to expand the coverage and capacity of its LTE network to support subscriber...

Along with the booming development of the industry IoT (IIoT), more and more businesses are able to provide relevant total solutions, but few of them have been able to make profits...

Taiwan-based IPC maker Advantech, following its investments in Russia, Turkey and Japan, has announced the establishment of a branch office in Israel, eyeing the country's strong...

The idea of IoT has been around for more than a decade and after years of market development, a wide range of applications are recently coming into reality. The industry now has growing...

WPG, Asia's largest IC distributor, has expressed optimism about semiconductor demand for 5G, IoT, automotive and industrial applications this year despite a number of negative macro...

Foxconn Technology Group has entered a new era after its new chairman Young Liu, who replaced Terry Gou, and a newly-formed nine-member operation committee officially took office...

The shortages of manpower in Taiwan's IT industry have worsened, fueled by the government's push for its "5+2" industrial innovation plan and its efforts to persuade Taiwanese companies...

The Qt Company has announced an expansion of its long-standing partnership with LG Electronics, with Qt and LG's CTO Division launching a collaboration to make the open source webOS...

Taiwan-based cooling module maker Chaun-Choung Technology (CCI) is poised to tap into the segment of heatsink solutions for electric vehicles and self-driving cars through Japan's...

Foxconn Technology Group has established complete 8K+5G ecosystems, marking another big step forward in the group's development roadmaps beyond cloud computing, mobile devices, IoT,...

Zhen Ding Technology and Flexium Interconnect, both of which are reportedly among the flexible PCB suppliers of Apple, see low order visibility, according to industry sources.

Terry Gou has stepped down as chairman of Foxconn Technology Group to facilitate his bid for Taiwan's presidency, handing over the reins to a collective management by a nine-member...

Taiwan makers of flexible PCBs are gearing up to develop niche board products for mini LED and COF (chip on film) applications, which are expected to become their new growth drivers...

Flexible PCB specialist Flexium Interconnect is looking to explore more application opportunities for its products beyond handsets, especially those for use in 5G and IoT devices,...

The past few years have been a critical point in time for the IoT industry. The IoT ecosystem became an incredibly diverse and complex environment. Manufacturers for IoT service providers...

Taiwan startup Yallvend is ready to promote its newly developed vending upgrade kits (VUK) designed to make vending machines smart and able to perform mobile payment functions, according...

Multi-protocol wireless connectivity support for Internet of Things (IoT) devices is an important trend for developing Smart Building and Home Automation, Lighting and Smart Metering...

Foxconn will leverage its core technologies such as industrial IoT (IIoT) to strengthen digital transformation and manage to become a provider of technology solutions associated with...

Taiwan-based ODMs, such as Quanta Computer, Wiwynn and Inventec, all expect demand for datacenter servers to pick up in the second half of 2019.

Foxconn Technology Group is moving at full throttle to develop industrial IoT (IIoT) applications, setting up 13 cloud affiliates to join forces with its Foxconn Industrial Internet...

The ongoing US-China trade war may force some silicon wafer suppliers to suspend capacity expansion plans or allow proper buffer space for clients to honor their purchase pacts as...

Data and computing capability will be a decisive key to success in the upcoming AI and IoT era, and as AI will be able to handle a high portion of existing human jobs, people had...

AIoT applications are gaining momentum worldwide, as there will be some 2.4 billion IoT networks in the next 2-3 years to store, process and analyze big data at edge devices while...
Related photos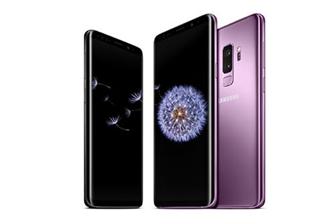 Samsung Galaxy S9, S9+
Photo: Company, Friday 2 March 2018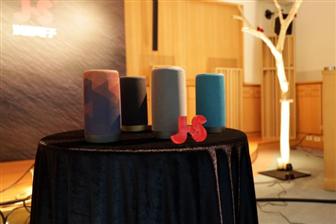 Jazz Hipster smart speaker
Photo: Company, Friday 1 September 2017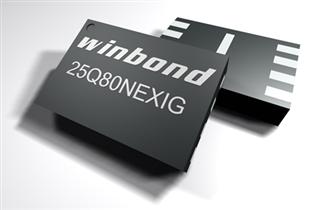 Winbond NOR flash for IoT
Photo: Company, Thursday 29 June 2017
Related news around the web