1104 news items tagged IoT
Taiwan-based Nanya Technology is looking to move its in-house developed first-generation 10nm process technology to risk production later this year, and is engaged in the development...

Winbond Electronics has been stepping up its deployment in the high-density NOR flash field, gearing up for a boom in demand for 5G related applications, according to company president...

Synaptics has announced the signing of definitive agreements under which Synaptics will acquire certain assets and manufacturing rights associated with the wireless IoT business of...

For a few years now, experts and commentators have been foretelling an explosion in the growth of the IoT. The reality is they picked the wrong analogy and uptake of IoT technology...

Taiwan's Industrial Technology Research Institute (ITRI) has been engaged in the development of next-generation non-volatile memory technologies, such as ferroelectric RAM (FRAM)...

Kioxia has completed its takeover of Lite-On Technology's SSD business - Solid State Storage Technology - and its affiliated companies today (July 1), according to the Japan-based...

Foxconn Industrial Internet (FII), a maker of communication network and cloud computing equipment, will work to develop cross-domain industrial IoT (IIoT) platofrms, according to...

To demonstrate its smart city solutions to other cities worldwide, the local government of Taoyuan, Taiwan signed contracts with Local Governments for Sustainability (ICLEI), a network...

Global Market Insights estimated the size of the cybersecurity market will reach US$300 billion by 2024, due to increasing cyber attacks and unprotected IoT devices.

Digi-Key Electronics, a global electronic components distributor, announced that it has partnered with Truphone to bring cellular IoT connectivity services to manufacturers worldwide...

Wuhan Xinxin Semiconductor Manufacturing (XMC), under China's state-owned Tsinghua Unigroup, has reportedly kicked off mass production of its in-house developed 50nm SPI NOR flash...

Taiwan's Cathay Financial Holdings (CFH) has disclosed its technology center is developing an electric vehicle (EV) IoT blockchain financing platform through cooperation with EV charging...

Taiwan has issued its first 5G commercial license to Chunghwa Telecom (CHT), which is expected to officially launch 5G services in July.

Swissbit, which was created through a management buyout from Siemens Semiconductor in 2001, is the only independent and European supplier of flash-memory products. By integrating...

ASM Pacific Technology's (ASMPT) Back-end Equipment Segment has been renamed to Semiconductor Solutions Segment. The other two segments - SMT Solutions Segment and Materials Segment...

Server chassis maker Chenbro Micom has seen robust demand for datacenter applications from the US and China, significantly driving up its revenues in the second quarter of the year,...

Inventec has reported revenues for April 2020 climbed 17.6% sequentially and 25.7% on year to NT$49.29 billion (US$1.64 billion), as its shipments for notebooks and servers grew ro...

Chinese handset ODM Wingtech Technology and components maker Luxshare Precision Industry have posted significant on-year revenue and profit increases for the first quarter of 2020,...

The global supply of NOR flash chips particularly high-density ones is likely to fall short of demand starting the second half of 2020, according to sources at memory chipmakers who...

Taiwan-based panel maker Innolux has teamed up with e-paper solution provider E Ink Holdings (EIH) to develop large-size colored e-paper display products for IoT and smart city applications,...

China's second-phase national IC industry investment fund (Big Fund) has committed CNY4.5 billion (US$637.16 million) to Unisoc Communications to support the Tsinghua Unigroup's chipmaking...

Moore's Law may not be dead, but at 55 years old, it's certainly feeling its age, with the pace of semiconductor manufacturing advancement decelerating in recent years. However, a...

Are you experiencing the challenge how to provide higher power management capability transferring data and power simultaneously as well as to extend Fiber-to-Ethernet network economically...

As mmWave 5G phone market will see limited development momentum in 2020, shipments of flexible LCP (liquid crystal polymer) antenna boards for mmWave 5G smartphones are expected to...

IoT is poised to become the backbone supporting the operation and technological development of vertical markets around the world. However, IoT applications are becoming fragmented...
Related photos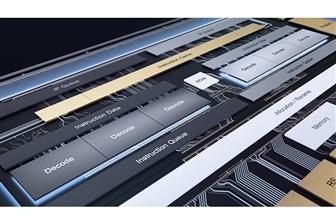 Intel unveils Tremont microarchitecture
Photo: Company, Thursday 21 November 2019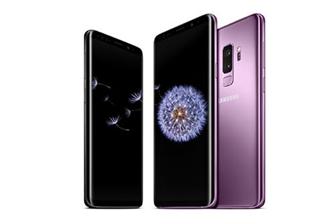 Samsung Galaxy S9, S9+
Photo: Company, Friday 2 March 2018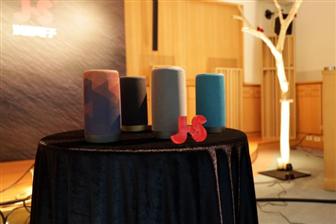 Jazz Hipster smart speaker
Photo: Company, Friday 1 September 2017
Related news around the web