128 news items tagged Infineon
Most Taiwan designers of MOSFET and niche-type DRAM chips are optimistic about better revenue performances in the first half of 2018 than a year earlier, as they are poised to benefit...

Second-tier wafer foundry houses including Episil Technologies, Mosel Vitelic and Hejian Technology are all optimistic about their revenue prospects for 2018 as they have enjoyed...

With the global PC market entering the traditional slow season and demand from China's automotive electronics market turning weak, medium- to high-power MOSFET chips have seen shipment...

With smart speakers emerging as new fashion devices at CES 2018 and global tech giants such as Amazon, Google, Apple and Alibaba rushing to release new products, the global market...

As the automotive-use chip sector is emerging as a new niche market with great development potential, Taiwan IC packaging and testing service providers are gearing up to scramble...

Taiwan power semiconductor packaging and testing specialist GEM Services is expected to see its revenues for the fourth quarter of 2017 hit a new quarterly high of NT$800 million...

With global shipments of electric cars seen to grow sharply in 2018, the supply of vital components, particularly high-voltage MOSFET (metal-oxide-semiconductor field-effect transistor)...

Infineon Technologies has launched the IRPS5401, a five-output point of load (POL) digital voltage regulator for FPGAs, ASICs, and other multi-rail power systems. The IRPS5401has...

Major MOSFET suppliers have extended delivery lead times to 13-18 weeks from 8-12 weeks as the supply of MOSFET chips has become tighter on rising demand for electric cars, according...

Taiwan-based Shuen Der Industry (SDI), a supplier of semiconductor leadframes, has resumed production at a China factory which was ordered to suspend and remediate polluted water.

Infineon Technologies and a private company trading under the name Neptune 6 have announced that they have signed a definitive agreement under which Neptune 6 will acquire IR Newport,...

Infineon has disclosed it has made a strategic minority investment in XMOS, a Bristol-based fabless semiconductor company that provides voice processors for IoT devices. Infineon...

Ardentec has landed a ramp-up of orders for NOR flash memory while seeing stable demand for car electronics chips from Renesas Electronics and Texas Instruments (TI), according to...

A number of China- and Taiwan-based IC design houses are ramping up their production of speaker solutions, MEMS microphones and other chips to meet increasing demand for voice assistant...

CMOS image sensor sales are on pace to reach a seventh straight record high in 2017, and nothing ahead should stop this semiconductor product category from breaking more annual records...

Worldwide industrial semiconductor revenues grew 3.8% on year to US$43.5 billion in 2016, according to IHS Markit.

IC distributor WPG expects to post sequential profit growth for the second quarter of 2017 with revenues meeting the company's guidance.

There are 15 companies forecast to have semiconductor capital expenditures of more than US$1 billion in 2017, up from 11 in 2016 and only eight in 2013, according to IC Insights.

Advanced Semiconductor Engineering (ASE) has reportedly secured orders for providing fan-out wafer-level packaging (FOWLP) service for Infineon Technologies' power management (PWM)...

IC Insights has released its list of the world's top-10 semiconductor sales leaders excluding pure-play foundries in the first quarter of 2017. In total, the top-10 semiconductor...

Overall revenues for the power semiconductors market globally dropped slightly in 2015, due primarily to macroeconomic factors and application-specific issues, according to IHS Mar...

Texas Instruments (TI) was again the leading supplier of analog devices in 2015 with US$8.3 billion in sales, with an about 18% market share, according to IC Insights. TI's analog...

The global power module market is projected to comprise nearly one-third (30%) of the power semiconductor market by 2019, growing at twice the rate of power discretes, from 2014 to...

After less-than-stellar market growth in 2013, the market for power management semiconductors surged in 2014. Even after a seasonal revenue decline of roughly 5% in the fourth quarter...

Infineon Technologies and United Microelectronics (UMC) have announced the extension of their manufacturing partnership into power semiconductors for automotive applications.
Related photos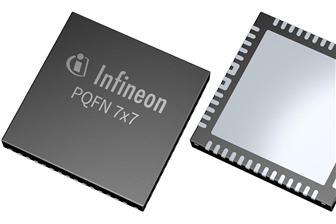 Infineon IRPS5401
Photo: Company, Tuesday 7 November 2017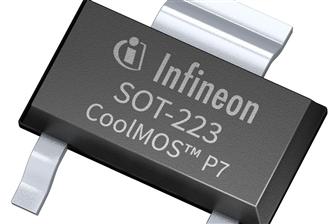 Infineon CoolMOS P7 in SOT-223
Photo: Company, Wednesday 23 August 2017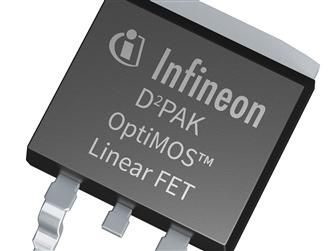 Infineon OptiMOS Linear FET
Photo: Company, Wednesday 26 July 2017
Related news around the web