837 news items tagged Game, IA
XPEC entertainment, a developer of console, web and online games, will shift listing from Taiwan's emerging stock market to the over-the-counter (OTC) bourse at a tentative price...

Astro, a Taiwan-based developer of arcade/casino gaming machines, has signed with Italy-based Lottomatica and its subsidiary Spielo to provide video games for being run on Lottomatica's...

Taiwan-based notebook maker Pegatron Technology is estimated to have landed orders for 15 million iPhone 5s (iPhone 4S) from Apple and is set to start shipping in September of 2011,...

Sony will have Taiwan-based partners begin production of PlayStation 4 (PS4) featuring body movement-based control like Kinect at the end of 2011 for launch in 2012, according to...

Chinesegamer International, a developer/operator of online games in Taiwan, will replace 2D and 2.5D online games to be developed in the future with web versions based on cloud computing...

Pegatron Technology is expected to continue to see losses in its second-quarter results after suffering from a net loss of NT$559 million (US$19.39 million), or NT$0.25 per share,...

AMD, at Electronic Entertainment Expo (E3), announced its support for Nintendo's newly-announced Wii U system, as a new way to enjoy HD console gaming entertainment. The custom AMD...

IC design house Pixart Imaging, a major supplier of sensors for Nintendo's Wii consoles, is expected to see its revenues amd profits stage a major uptick starting the third quarter...

The global leading motherboard manufacturer ASRock Inc. is going to launch multidimensional motherboard products and the latest HTPC products at COMPUTEX Taipei 2011 from May 31 to...

Gigabyte Technology's Network & Communications business unit handles a range of product lines including servers, notebooks and all-in-one PCs. The division's goal is to leverage...

Taipei - The year's most anticipated high-tech expo, COMPUTEX TAIPEI 2011 will be held from May 31 through June 4 at the TWTC Nangang Exhibition Hall. World-renowned computer manufacturer,...

In addition to exhibiting a full line of motherboards and notebooks at Computex, MSI is featuring a gaming pavilion at its Computex booth (TWTC Nangang Exhibition Hall 4F, Booth L607)...

Best Choice Award (known as BC Award), the official selection activity of COMPUTEX TAIPEI is marching toward the 10th anniversary. In this year's contest, BC Award is regarded as...

Maintaining its position as a market leader, Thermaltake Technology steadily leads the PC DIY, Apple accessory and electronic games markets. In the 2011 Computex Taipei, Thermaltake...

Operators of online gaming services in the China market generated total revenues of CNY8.498 billion (US$1.29 billion) in first-quarter 2011, rising 6.1% on quarter and 8.7% on year,...

Chunghwa Telecom (CHT) on May 16 announced the launch of Navigation Online, a mobile Android-based free social-networking game, at its Hami Apps for open beta test.

Gamania Digital Entertainment, a developer/operator of online games in Taiwan, on May 3 announced the separation of GASH, its e-payment platform as a wholly owned subsidiary, GASH+,...

Chinesegamer International, a developer/operator of online games in Taiwan, is developing online games for tablet PCs and smartphones, with initial launch scheduled for July 2011,...

Game Flier International, an operator of online games in Taiwan, has obtained exclusive operating rights from Korea-based Mgame for New Knight Online, an MMORPG (massively multi-player...

Nintendo's strategy of promoting the connectivity and local networking features of its newly released 3DS handheld gaming system in the US will help drive rapid adoption of the device...

Gamania Digital Entertainment, the second largest developer/operator of online games in Taiwan, on April 6 announced that it has obtained licensing from US-based Electronic Arts (EA)...

Nintendo's groundbreaking 3DS handheld gaming system carries a bill of materials (BOM) of US$100.71, according to a preliminary physical dissection of the product conducted by the...

Taiwan-based online game developer Soft-World International has posted pre-tax profit of NT$1.33 billion (US$41.8 million) for its 2010 operation, with NT$771 million or 58% of the...

The massive earthquake in Japan has impacted the supply chain of Blu-ray Disc (BD) players. Blue laser diodes used in BD players' optical pick-up head units (OPU) are mainly produced...

Supply of Sony's Blu-ray drive pick-up heads is facing danger of seeing shortages as the plants of Sony Shiraishi Semiconductor, a Blu-ray drive pick-up head manufacturing subsidiary...
Related photos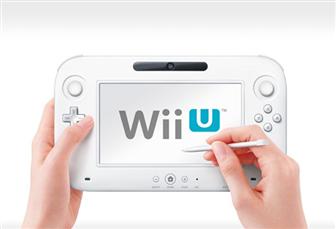 Nintendo Wii U system with customized AMD Radeon HD GPU
Photo: Company, Friday 10 June 2011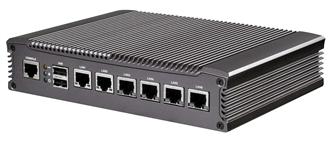 Lanner LEC-2026, an embedded system with a specialized focus on network capabilities.
Photo: Company, Monday 27 September 2010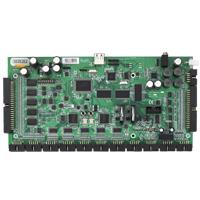 Lanner IAC-GME01 gaming board
Photo: Company, Thursday 1 November 2007