103 news items tagged Ericsson
Taiwan-based CCL makers are expected to see stronger-than-expected shipment momentum in the fourth-quarter 2019 persist into the first quarter of 2020 thanks to robust demand for...

Taiwan-based CCL makers including Iteq, Taiwan Union Technology and Ventec International may see their shipments for 5G base station applications to double in 2020 as China and South...

While 5G mmWave-related technologies are developing rampantly, US chemical materials giant DuPont has set eyes on promoting its LTCC (low temperature co-fired ceramic) solutions to...

China's leading PCB maker Shennan Circuits (SCC) is expected to generate record-high net profits in the third quarter of 2019, thanks to robust demand for 5G base station equipment...

According to Digitimes Research's observation, the server market is experiencing sluggish growth in 2019 with customer inventory level running high. However, as inventory depletion...

The deployment of 5G networks in Taiwan will be faster than those in most countries in Europe once the nation's 5G spectrums are auctioned, according to Chafic Nassif, president of...

Despite suffering hiccups in obtaining advanced 5G base stations chips from US suppliers, Huawei is still aggressively taking a three-pronged approach in carrying out its 5G deployments,...

Lackluster terminal market demand has prompted Taiwan's leading passive components makers Yageo and Walsin Technology to step up implementing new development roadmaps for the next...

Taiwan suppliers of servers and network communication modules have seen orders mount significantly as their clients in the US and Europe have moved to boost ratios of shipments from...

China PCB maker Shennan Circuits Company has reportedly landed orders from network equipment vendors such as ZTE and Ericsson for 5G base station applications, indicating its efforts...

Taiwan DOM Quanta Computer has reportedly kicked off shipments of servers adopting Intel x86 processors to Japan's new telecom operator Rakuten Mobile Network (RMN), marking a successful...

Despite the raging US-led campaign to boycott 5G network equipment supplied by China's leading telecom equipment maker Huawei, Taiwan PCB makers are less worried about its possible...

Taiwan Mobile has recently teamed up with Nokia to demonstrate "real 5G" equipment and VR/AR applications and carry out relevant 5G connection tests, seeking to jointly develop 5G,...

China-based PCB makers are eyeing bright business prospects for 2019, bolstered by numerous 5G base stations actively under construction in the country and their close partnerships...

Ericsson has taken a step to drive 5G commercial readiness by contracting Wistron NeWeb Corporation (WNC) to deliver 5G mobile devices for use in customer trials from the fourth quarter...

With 5G use cases placing more demanding requirements on the networks, Ericsson is strengthening its end-to-end mobile transport solutions by building on its radio expertise and adding...

Mobile phone production in India continues gaining expansion momentum, as global handset supply chain players are gathering there setting up manufacturing operations to better tap...

MediaTek and Ericsson have announced a collaborative effort to extend the commercial ecosystem for NB-IoT devices. This announcement follows months of work by both companies to test...

Digitalization is a prerequisite for all industries and enterprises to remain competitive in today's economic context, and 5G will play the key role for business and society to undergo...

Digitimes Research estimates the number of 5G users will reach 1.14 billion by 2025 to account for 13.4% of all mobile service subscribers.

Far EasTone Telecommunications (FET) has showcased its 28GHz 5G base station prototype system with Ericsson in Taiwan, the world's eighth such demonstration following similar events...

MediaTek is expected to complete development of its 5G prototype chip by the end of 2017, and is gearing up for trials of its 5G solutions in 2018, according to industry sources.

Telecom operators around the globe, including Taiwan-based Chunghwa Telecom (CHT) and Far EasTone Telecommunications (FET), are positive about building their 5G networks, driven by...

Mobile telecom carrier Far EasTone Telecommunications (FET) has set up an experimental NB-IoT (narrow band Internet of Things) station at a 5G laboratory established through cooperation...

Mobile telecom carrier Far EasTone Telecommunications (FET) has completed the first 5G tests in Taiwan, both indoors and outdoors, on 15GHz frequency bands in cooperation with Ericsson...
Related photos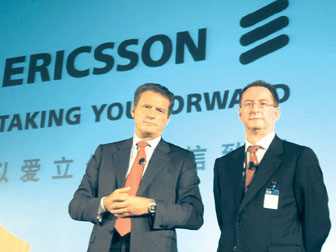 Ericsson said it will invest US$1 billion in China
Photo: Staff, DigiTimes, Thursday 8 September 2005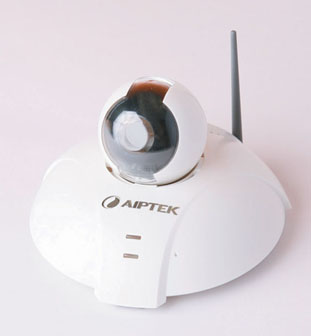 Ericsson and Taiwan-based trio co-develop mobile IP cam
Photo: company, Wednesday 24 August 2005
Related news around the web