15 news items tagged Cuda
Nvidia has announced its support for Arm CPUs. Nvidia is making available to the Arm ecosystem its full stack of AI and HPC software - which accelerates more than 600 HPC applications...

Nvidia has announced its first Turing architecture-based GPUs including Quadro RTX 8000, Quadro RTX 6000 and Quadro RTX 5000.

NVIDIA's GPU Technology Conference (GTC) Taiwan attracted more than 2,200 technologists, developers, researchers, government officials and media last week in Taipei. GTC Taiwan is...

Although non-Apple tablet PCs are only expected to account for 30% of the worldwide tablet PC market, Nvidia CEO Huang Jen-hsun pointed out that after hardware and software platforms'...

Nvidia held a GPU Technology Conference (GTC), for the first time, in Taiwan on May 19, touting its technology supporting C/C++, Fortran, OpenCL and DirectCompute as well as Cuda...

Nvidia has announced that Hewlett-Packard (HP) is adopting up to two Tesla GPUs in its Z800 workstation for the high-performance computing market.

Jon Peddie Research (JPR) has announced estimated global graphics chip shipments for 2009 will see the worst ever on-year drop in shipments. The decrease in shipments for 2009 will...

Nvidia built its name around satisfying PC gamers' desire for better graphics, higher resolutions, and higher frame rates, from one GPU generation to the next. But around five years...

Jen-Hsun Huang, CEO and president of Nvidia, has said that the chipmaker's current relationship with Taiwan's VIA Technologies only extends to cooperation to deliver support for VIA...

Nvidia has launched its Quadro FX 4800 graphics card for Mac Pro users in markets such as architecture, content creation, science and medicine.

Nvidia and the National Taiwan University (NTU) have announced that NTU has been named as Asia's first Cuda center of excellence. NTU earned the title by formally adopting Nvidia...

In coordination with the Taiwan government-sponsored Institute for Information Industry (III), Nvidia and Autodesk will cooperate to establish an Advanced Media Lab in Taiwan to provide...

Nvidia is planning to start mass producing its latest Intel platform IGP chipset, the GeForce 9-Series mGPU – nForce 730i MCP (MCP7A), in the middle of August with motherboards...

This year at the International Supercomputing Conference, Nvidia has introduced the new Tesla 10-series computing solutions. Binary compatible and supporting the industry standard...

Although Steve Jobs allowed only a little time to during his keynote speech on June 9 to publicly discuss Apple's next iteration of Mac OS X (Snow Leopard), the company has published...
Related photos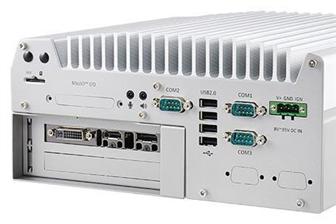 Neousys Nuvo-5095GC IPC
Photo: Company, Wednesday 30 August 2017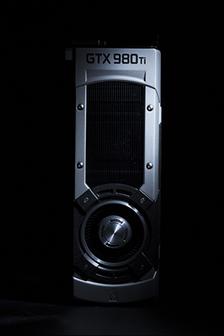 Nvidia GeForce GTX 980 Ti graphics card
Photo: Company, Tuesday 2 June 2015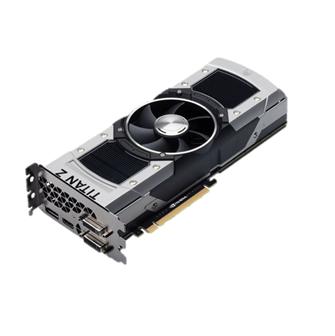 Asustek GTX Titan Z graphics card with dual GPUs
Photo: Company, Thursday 10 July 2014