859 news items tagged automotive
Despite escalating uncertainties of the US-China trade war, the memory sector is expected to embrace the largest-ever bull market starting 2020, driven by massive 5G applications,...

Taiwan's CMOS image sensor (CIS) packaging specialist Kingpak Technology is expected to see its second-quarter revenues fall only slightly on quarter as its average capacity utilization...

A Japan-based vendor reportedly is looking for a buyer for its automotive IGBT manufacturing lines from among makers in Taiwan and China, according to industry sources.

Polarizer supplier BenQ Materials has been striving to improve its product mix focusing on the development of high-margin products for applications including the PID (public information...

Following two years of expansion, the global microcontroller (MCU) market is set to stall in 2019 because of a combination of factors including a downturn in the wider electronics...

Major memory chip vendors are on track to enter mass production of 90/96-layer 3D NAND products in the second half of 2019, according to industry observers.

PCB manufacturer Tripod Technology has reported net profit surged 30.5% from a year earlier to NT$1.08 billion (US$34.7 million) in the first quarter of 2019, with EPS coming to NT...

LED packaging service provider Edison Opto has entered the supply chains of US-based carmakers by providing LED automotive lighting modules, while LED automotive lighting module maker...

DMS (design and manufacturing services) provider Universal Scientific Industrial (USI) will continue focusing on enhancing its technologies such as system-in-package (SiP) for modular...

Demand for testing, inspection and certification will continue ramping up in the mobile device and other wireless communication sectors in the second quarter of 2019, as the industry...

Taiwan-based Taiflex Scientific, a supplier of flexible copper-clad laminates (FCCL), expects orders placed by its China-based handset clients to play a major driver of revenue growth...

During the Industrial Age, the US was the world's leader in the automotive industry, but that is no longer the case now. In 2018, 370,000 units of electric cars were sold in the US,...

Taiwan passive components makers are conservative about their business prospects for the first half of 2019, as market demand, especially for components for consumer devices, still...

Taiwan-based Group Up Industrial (GP), dedicated to supplying automation and semiconductor dry process equipment, has seen clear order visibility through the third quarter of 2019...

Networking/communication device maker Alpha Networks is exhibiting its 24GHz, 77GHz and 79GHz automotive millimeter-wave (mmWave) radars at Taipei International Automobile Electronics...

GlobalWafers' Novara plant in Italy dedicated to making 8-inch silicon wafers became the largest supplier of 8-inch silicon wafers in Europe in 2018, with a 24% market share, according...

UltraChip, Taiwan's largest supplier of electronic shelf label (ESL) chips, is expected to see a lackluster second quarter of 2019 in terms of revenue performance due mainly to clients...

Taiwan-based Tripod Technology has disclosed it has signed a contract worth NT$2 billion (US$64.8 million) for the construction of additional production lines at its manufacturing...

Zhen Ding Technology is expected to begin shipments of its rigid-flex PCBs for automotive camera modules later in 2019, according to industry sources. The PCB manufacturer will start...

TSMC will see its 7nm process utilization rate climb substantially in the second half of 2019, driven by a seasonal pick-up in demand for smartphones, as well as chip demand for HPC,...

Renesas is reportedly moving toward a fab-lite business model by temporarily shutting down some frontend and backend fabs, with its Taiwan-based OSAT partners including ASE, Ardentec,...

Taiwan-based distributors of semiconductor materials have posted revenue increases in the first quarter of 2019, mainly driven by ramp-up in demand for high-end chips for 5G, AI and...

Samsung Electronics increased its lead as the No. 1 semiconductor vendor due to the booming DRAM market in 2018, according to Gartner. However, the memory chip giant is likely to...

Electric vehicles (EV) are gaining momentum to replace fossil-fueled ones in the foreseeable future amid growing environmental concerns, prompting traditional automakers, tech startups...

Uncertainty in end-market demand has caused PCB firm Tripod Technology to remain conservative about its performance in the second quarter of 2019.
Related photos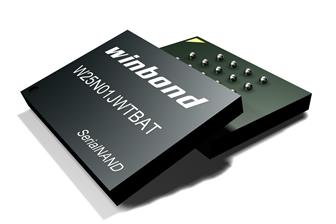 Winbond W25N01JW
Photo: Company, Monday 11 June 2018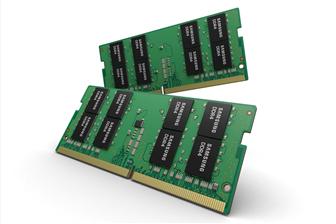 Samsung 10nm 32GB DDR4 SoDIMM
Photo: Company, Friday 1 June 2018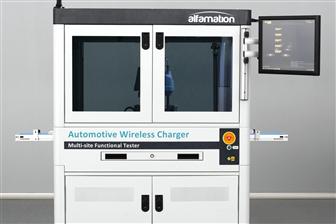 Alfamation tester for automotive wireless chargers
Photo: Company, Wednesday 15 November 2017
Related news around the web