35 news items tagged Australia
LED packaging service provider Everlight Electronics has disclosed it has succeeded in invalidating Nichia's YAG (a material to make white-light LED) patents in the US, Australia,...

An Australian federal court has dismissed an appeal filed by Japan-based Nichia accusing Arrow Electronics Australia of infringing its LED patent No. 720234, equivalent to upholding...

South Korea-based solar cell and PV module maker Hanwha Q Cells has filed a charge with the Federal Court of Australia against China-based fellow makers Jinko Solar and LONGi Green...

3D dynamic simulation technology and facility developer Brogent Technologies has announded that an in-house-developed flying theater, i-Ride, installed in Dreamworld, Australia's...

IT product and consumer electronics channel distributor Synnex Technology International has disclosed it will form a strategic alliance with Simble Solutions to promote IoT (Internet...

ASRock has introduced the first series of its Phantom Gaming-branded graphics cards based on AMD's chips in Thailand, focusing on the mainstream price segment and it will sell them...

The Australian mobile phone market, including feature phones and smartphones, exceeded growth expectations as it shipped 2.16 million mobile phones in the second quarter of 2017 as...

Despite an overall 0.8% on year shipment decline in the first quarter of 2017, shipments of iPhone devices in the UK, US and Australia still posted a growth of 5.6%, 5.2% and 3.8%...

President of Acer Pan Asia Andrew Hou has noted that Acer's operation directions for 2017 will focus on youth, technology and fashion and mainly target the gaming and enterprise...

Acer has been expanding its Chrome-based product lines recently and company CEO Jason Chen expects its Chromebook sales to enjoy a double-digit percentage growth in 2017.

AVEXIR Technologies Corp., the world's leading memory brand in exclusive patented breathing LED & plasma tube technology products, has announced that Rectron Electronics is Avexir...

IDC has found shipments of tablets and 2-in-1s totaled 770,752 units in Australia in the first quarter of 2015; this represents a 40% on-quarter decline. Whilst a seasonal slump in...

According to IDC, 2.32 million units of mobile phones were shipped into Australia in the third quarter of 2015. This represents a decline of 22% on quarter, which is expected when...

Acer on April 24 announced that it has won an exclusive contract from Victoria Police, in Victoria, Australia, to supply IT devices for use by police stations across the state.

The Australia and Japan governments reportedly are considering launching anti-dumping and anti-subsidization investigations of PV products imported from China, according to China-based...

In airports, where breaches can cause shutdowns, grounded flights, and put the safety of thousands of passengers at risk, security is essential. GKB could keep pace with Airport's...

For the first time in Australia and New Zealand (ANZ), all three mobile devices markets – notebooks, tablets and mobile phones – declined for two consecutive quarters...

Viewers in Australia are increasingly switching off live commercial TV and finding new ways to watch their shows, according to research firm Roy Morgan research. The proportion of...

The proportion of businesses in Australia using tablets is set to increase to 31% (from 23% currently) in the next 12 months, with the number of tablets in business use growing by...

Taiwan's Bureau of Energy has invited the Australian Solar Council and representatives from large-size engineering, procurement, and construction (EPC) firms to join an investment...

Queensland Health organization in the state of Queensland, Australia provides a network of fifteen health service districts and the Mater Hospitals. The organization delivers a range...

Queensland Health organization in the state of Queensland, Australia provides a network of fifteen health service districts and the Mater Hospitals. The organization delivers a range...

Australia is an ideal location to develop solar PV systems due to the abundance of sunshine hours. Since 2008, various states in Australia have been providing high feed-in-tariff...

Asia Pacific photovoltaic (PV) markets continue to surge ahead of expectations, installing 2.8GW in fourth-quarter 2011 and a total of 6GW in fiscal year 2011. The region as a whole...

Asustek Computer, at its global sales meeting on December 5, has set the shipment goals for its four major product lines for 2012 with notebooks and netbooks together to surpass 22...
Related photos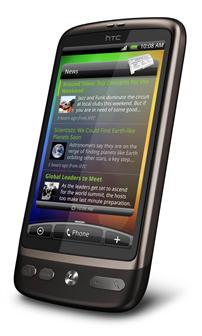 HTC introduces Desire Android-based smartphone
Photo: Company, Wednesday 24 February 2010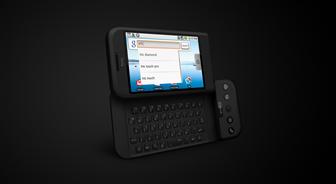 HTC Dream
Photo: Company, Thursday 5 February 2009
Related news around the web