235 news items tagged Atom
Intel has decided to push back its Pine Trail-D platform for nettops from October 2009 to the first quarter of 2010, in addition to Pine Trail-M for netbooks, while the company's...

Intel's Atom N270 CPU is expected to continue playing the major role in the netbook market in the second half of 2009 as the launch of its successor the Atom N450 will be postponed...

Intel showcased its next-generation netbook CPU, the Atom N450, at Computex Taipei 2009, with plans to launch it later this year. But since then nothing much has been heard from major...

Intel is expected to unveil its new product roadmap as well as new technology innovations at the upcoming IDF to be held in San Francisco from September 22-24, according to market...

Several notebook vendors have revealed that they will not take an aggressive role to launch the next generation Atom N450-based netbooks and will instead monitor Acer's schedule to...

Samsung Electronic plans to launch an Nvidia Ion platform-based netbook with Intel Atom N-series CPU and 11.6-inch display later in July, according to industry sources.

Intel will adopt silicon IP from Taiwan Semiconductor Manufacturing Company (TSMC) to manufacture a customized version of its Langwell chipset (the chipset component of its next-generation...

Intel plans to launch new 45nm Celeron E3000 series CPUs targeting the entry-level market in third-quarter 2009 to replace the current Celeron E1000 series The company will also release...

Netbook vendors are considering keeping their Intel Atom N270 and N280-based netbooks using Windows XP and will not offer upgrades to Windows 7 due to increasing costs and low consumer...

Intel is scheduled to phase out its Atom N270 CPU by launching its successor – the Atom N450 – for netbooks in October at the earliest, according to industry sources.

Dirk Meyer, CEO of AMD has revealed the company is currently developing a platform that features lower-power, smaller-sizes, more complete functionality, and a cheaper price than...

Elitegroup Computer Systems (ECS) has entered the OEM all-in-one PC segment rolling out its Intel Atom 330-based Morph-A and Nvidia Ion-based Fusion-1 focusing on 18.5- and 21-inch...

Wandering the halls of Computex 2009 it does not take long to realize that there has been a recent explosion of vendors trying to tap the all-in-one PC market. All the well-known,...

While Intel appears to be stepping away from the netbook market for the moment, ARM-based competitors are stepping in.

Intel executive Sean Maloney today (June 2) said his company's relentless commitment to innovation will help drive tremendous future growth throughout the computing and communications...

Nvidia built its name around satisfying PC gamers' desire for better graphics, higher resolutions, and higher frame rates, from one GPU generation to the next. But around five years...

Microsoft and Intel have reached a consensus to decrease the upper screen-size limit for netbook PCs equipped with Windows 7 from 12.1 inches to 10.2 inches, according to sources...

Acer has announced the Aspire easyStore home server for customers in the US. Designed for households and home-based businesses with multiple PCs, the Aspire easyStore offers a simple...

Intel is working with chipmaker Broadcom to enhance the HD decoding capabilities in its next-generation netbook platform (Pine Trail), according to sources at notebook makers.

Asustek Computer, on May 13, launched the 10.1-inch ultra-thin Eee PC 1008HA in both Taiwan and Hong Kong priced at NT$19,000 (US$578). The company expects the netbook's shipments...

Lenovo has announced the IdeaPad S10-2 netbook with 3G connectivity and Dolby headphone technology.

Japan-based PC vendors Toshiba and Fujitsu both unveiled their latest 10.1-inch netbooks in Taiwan recently.

Intel recently outlined its plans for traditional notebook, CULV-based ultra-thin notebook and netbook product lines for its partners, according to sources at notebook makers.

The reports that Intel is cracking down on notebook makers and IC distributors in Taiwan to stop Atom CPUs and chipsets...

Samsung Electronics America has announced the N110 and N120, new additions to the company's netbook lineup.
Related photos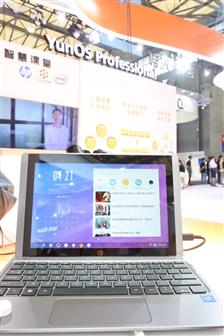 HP YunOS Book 10 G1 2-in-1 device
Photo: Company, Tuesday 4 July 2017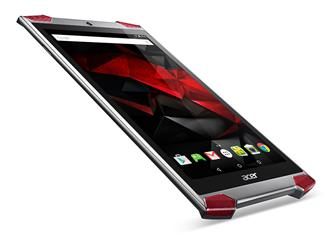 Acer Predator 8 GT-810 gaming tablet
Photo: Company, Monday 14 September 2015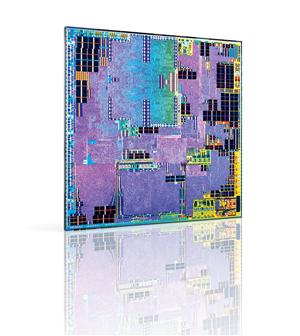 Intel Atom x3 processor
Photo: Company, Wednesday 4 March 2015
Related news around the web