236 news items tagged Atom
China-based white-box PC makers such as CZC Technology and Malata are showcasing their notebooks and branded products at Computex 2010 hoping to improve their company and product...

Acer president Gianfranco Lanci at Intel's e21FORUM 2010 meeting at Computex 2010 pointed out that Acer will launch netbooks and tablet PCs that adopt Intel's latest Atom processor...

At Computex 2010, Intel has unveiled new products and features based on its low-power Intel Atom processor family, including plans to further differentiate the popular netbook category...

Intel plans to launch a dual-core Atom processor, the Atom N550, in the second half of 2010, and will also lift restrictions on the panel sizes of netbooks using the CPU, meaning...

Elitegroup Computer Systems (ECS) plans to launch several new notebooks and netbooks at at Computex 2010, according to the company.

Benefiting from the company's power-saving architecture, transistor and circuit design expertise, plus unique manufacturing process techniques, Intel has unveiled its latest Intel...

Asustek Computer is preparing a tablet PC adopting the Intel Atom and Windows 7 operating system in addition to its Google Android/Chrome tablet PC, while Acer's recently revealed...

Intel is preparing to launch more Atom-based processors for netbooks soon including models that support DDR3 memory and dual-cores, according to sources from notebook players.

Two Intel executives have outlined the latest Intel system-on-chip (SoC) products for embedded applications and described new research to allow homes and small businesses to better...

Lanner Electronics has launched the LEC-7100, a fanless industrial computer powered by the new dual core Intel Atom D510 processor at 1.66GHz. The LEC-7100 is designed to be easily...

Intel has introduced the Intel Atom N470, a new, faster Atom processor for netbooks. The CPU's integrated graphics chip helps enable improved performance and smaller, more energy-efficient...

Intel has announced new Intel Atom processors today that feature integrated graphics built directly into the CPU, enabling a new generation of netbooks and Atom-based entry level...

Asustek Computer, Acer, Lenovo and even Micro-Star International (MSI), which originally planned to launch in December, are all set to launch their Atom N450-based netbooks on January...

Several members of Intel's Mobile Internet Device Innovation Alliance (MIDIA) have quit development of the mobile Internet devices (MIDs) and turned to work on products such as smartbooks...

Worldwide PC processor shipments in the third quarter of 2009 rose substantially by an all-time record level for a single quarter, according to data from IDC. PC processor unit shipments...

Sony has debuted two Vaio X series slim notebooks that are 1.39cm thick and weigh 745g, for launch in the Taiwan market. The X115 is priced at NT$39,800 (US$1,230) and features a...

Taiwan Semiconductor Manufacturing Company (TSMC) has scheduled a ramp up of monthly capacity at its 300mm (12-inch) wafer fab (Fab 14) located in southern Taiwan at the Tainan Science...

Intel president and CEO Paul Otellini has displayed a silicon wafer containing its first working chips built on 22nm process technology. The 22nm test circuits include both SRAM memory...

Taiwan-based netbook vendors, including BenQ, Asustek Computer, Micro-Star International (MSI) and Acer, have all recently slashed prices for their netbook lineups based on Intel...

AMD's platform is expected to receive attention from all-in-one PC vendors for 20-inch and above models since Intel's Atom platform does not perform as well in terms of graphics,...

Inventec expects its netbook brand subsidiary Kohjinsha (KJS) will swing to profits in the fourth quarter of 2009 despite that the division contributed a net non-operating loss of...

Lanner Electronics has announced the release of the VW-1104, a compact mobile DVR platform built on the Intel Atom CPU and offering Wi-Fi, 3G mobile and GPS communications along with...

Sony recently launched its Vaio W series netbook in the Taiwan market and is cooperating with Chunghwa Telecom (CHT) to bundle the netbook with 3G services.

Acer America has announced the new Veriton N260G-U2802CP, an ultra-compact nettop for the US professional market. It will be available via Acer's authorized resellers with prices...

Worldwide PC processor shipments in the second quarter of 2009 rose notably, according to new data from IDC. While the increase was unusually positive for the second quarter of a...
Related photos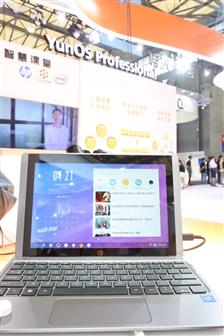 HP YunOS Book 10 G1 2-in-1 device
Photo: Company, Tuesday 4 July 2017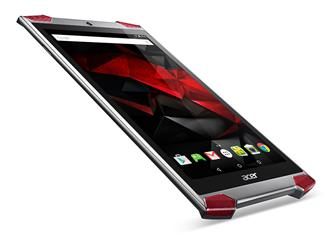 Acer Predator 8 GT-810 gaming tablet
Photo: Company, Monday 14 September 2015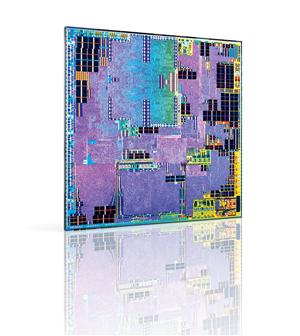 Intel Atom x3 processor
Photo: Company, Wednesday 4 March 2015