Samsung 20nm-class DDR3
Photo: Company
Tuesday 27 September 2011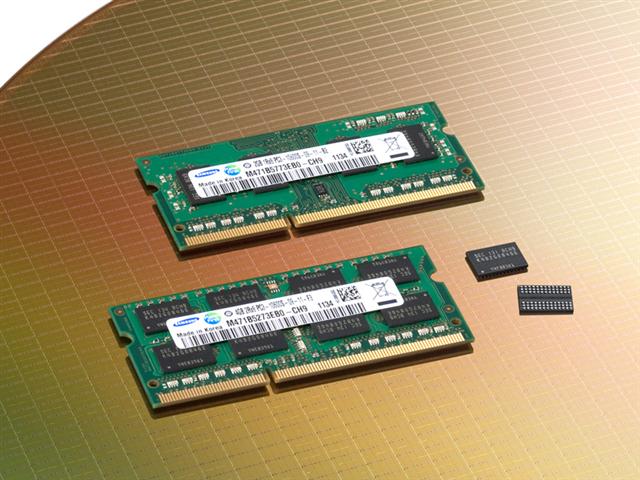 Samsung Electronics has announced what it claims is the world's first mass production of 20nm-class 2Gb DDR3 DRAM.
The 20nm-class DDR3 DRAM promises the most advanced performance yet, a further improvement on the 30nm-class DDR3 DRAM that Samsung introduced in July 2010, the company said. The 20nm-class solution improves productivity by 50% and reduces energy consumption by up to 40%.
With plans to also develop a new 20nm-class DDR3 component in 4Gb density by the end of 2011, Samsung will broaden its memory product lineup with mass production of 4 gigabyte (GB), 8GB, 16GB and 32GB DDR3 modules in 2012.
Samsung said it expects to increase the adoption of its green memory solutions through diverse applications in the IT industry, ranging from widely-used PC and notebook PC applications to high-end applications such as enterprise server systems.