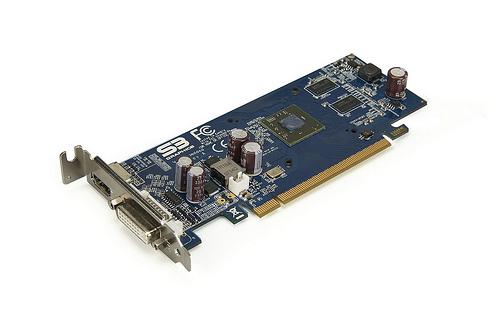 VIA Technologies has announced a new graphics card designed specifically for the embedded market. The VIA eH1 is a DirectX 10.1 compliant, multi-display card that thrusts any system with a PCI Express slot.
The VIA eH1 comes with a three year product longevity guarantee. The VIA eH1 AIB features an advanced DirectX 10.1, OpenGL 3.1, OpenGL ES 2.0 compatible 64-bit architecture and offers multi-stream 1080p HD video decoding and stereoscopic 3D rendering capability.
The VIA eH1 is a low profile PCI Express add-in-board designed for next-generation embedded applications in a range of segments including digital signage and advertising, POS, POI, gaming or any embedded application where graphics and HD video is streamed on two displays.
The VIA eH1 features the S3 Chrome 5400E GPU and is complimented with 512MB of DDR3 memory.