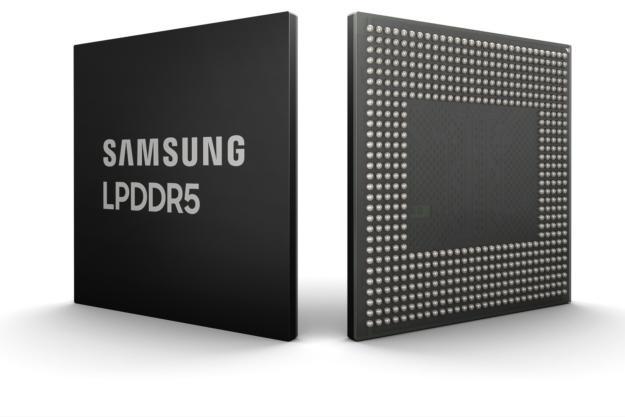 Samsung Electronics has announced its 10nm class 8Gb LPDDR5 DRAM. Since bringing the first 8Gb LPDDR4 to mass production in 2014, Samsung has been setting the stage to transition to the LPDDR5 standard for use in upcoming 5G and artificial intelligence (AI)-powered mobile applications.
The newly-developed 8Gb LPDDR5 is the latest addition to Samsung's premium DRAM lineup, which includes 10nm-class 16Gb GDDR6 DRAM (in volume production since December 2017) and 16Gb DDR5 DRAM (developed in February), the company disclosed.
Samsung's new 8Gb LPDDR5 boasts a data rate of up to 6,400Mb/s, which is 1.5 times as fast as the mobile DRAM chips used in current flagship mobile devices (LPDDR4X, 4266Mb/s). With the increased transfer rate, the new LPDDR5 can send 51.2GB of data, or approximately 14 full-HD video files (3.7GB each), in a second.
The 10nm-class LPDDR5 DRAM will be available in two bandwidths - 6,400Mb/s at a 1.1 operating voltage (V) and 5,500Mb/s at 1.05V - making it the most versatile mobile memory solution for next-generation smartphones and automotive systems.