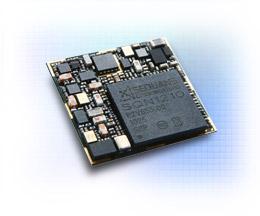 Sequans has unveiled its latest Mobile WiMAX solution, the SQN1280, an all-in-one WiMAX system-in-package (SiP) for makers of handsets, tablets, USB sticks, portable hotspots, M2M modules and a variety of consumer electronics devices.
The SQN1280 is based on Sequans' SQN1210 SoC, an operator-approved architecture now running in major WiMAX networks worldwide, the vendor said. The SQN1280 integrates a radio front end that is engineered for co-existence with Wi-Fi, Bluetooth and 2G/3G cellular technologies. It supports the 2.5-2.7 GHz band, two antennas, and embeds a PA, LNAs, filters, RF switches, LDOs, DC to DC converter, 32 kHz crystal, TCXO, SDRAM and Flash. All this comes in a very small 17.7x17.7mm package.
The SQN1280 is delivered with Sequans' comprehensive software package, S3MAX, comprising USB and SDIO drivers for multiple operating systems, a WiMAX Forum-compliant authentication engine, an OMA-DM client and an advanced diagnostic and monitoring tool. It requires minimal design work and offers easy software integration with host CPUs. The SQN1280 is fully tested and pre-calibrated, and is WiMAX Forum Certified.