Samsung slim, partial QWERTY-keypad phone SGH-t349
Photo: Company
Tuesday 22 December 2009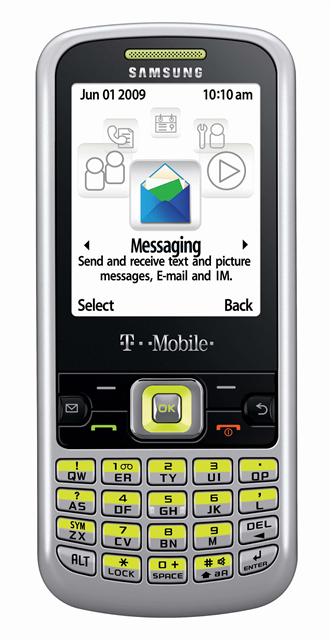 Samsung's SGH-t349, available from T-Mobile USA, is a compact and slim messaging phone featuring a 20-key, partial QWERTY keypad and XT9 predictive text and auto-word completion. The bar-style, lime green t349 makes messaging faster and easier with access to E-mail, Instant Messaging and picture, video and text messaging.
The t349 features a built-in 1.3-megapixel camera and camcorder with 4x digital zoom, MP3 player, expandable memory slot and Stereo Bluetooth wireless technology.
The Samsung SGH-t349 will be priced at US$14.99 with a two-year contract.