Avanta Innovative Medical Center in Armenia plays a key role for the country to promote medical tourism, according to the center's CEO Artur Harutyunyan.
The center focuses on three medical areas: dentistry, aesthetic medicine and plastic surgery. It consists of six clinics around the country, Harutyunyan said.
Dentistry includes filling teeth, tooth whitening, dental implantation with Germany-based suppliers of 3D-printed dental implants, Harutyunyan noted. Aesthetic medicine covers facial rejuvenation, breast enhancement, liposuction and hair implantation, while plastic surgery includes body sculpting, mammoplasty and rhinoplasty, Harutyunyan indicated.
The center cooperates with many international suppliers, including Slovenia-based laser instrument maker Fotona; South Korea-based medical equipment maker Caregen and its dermal filler brand Revofil; Greece-based cosmetic product maker Juliette Armand; and Israel-based dental implant maker Cortex Dental Implants Industries, Harutyunyan said.
In order to improve medical technology, the center cooperates with local Yerevan State Medical University and allows its 15 doctors to go abroad for 2-3 months a year to attend international seminars to keep abreast of cutting-edge medical technologies and knowledge, Harutyunyan noted. The center also offers internal training for its employees except doctors, Harutyunyan added.
The center hopes to cooperate with Taiwan-based firms in medical equipment and materials as well as medical smart robots, Harutyunyan indicated.
Promoting medical tourism, Avanta provides service packages for customers including reception at Armenia's international airport, hotel reservations, sight-seeing tours, tour guides and translators, arrangement of conferences and seminars, Harutyunyan said.
While the center's patients are mostly Armenians and come from Russia and Kazakhstan, many of the patients seeking aesthetic medicine are from Russia, Georgia, Europe and North America because prices in Armenia may be one-fifth and half of those in the US and Russia respectively but service quality is comparable, Harutyunyan explained.
Currently, the six clinics quite often treat more than 300 patients a day, including 150 ones of aesthetic medicine and four ones of plastic surgery, according to the center's chief marketing officer Lusine Babajanyan. Demand for aesthetic medicine traditionally peaks in the summer, Babajanyan said.
Particularly for pediatric dentistry, the center plans to adopt chat robots to appease and provide educational services for child patients before treatment, Babajanyan noted.
At World Congress on IT (WCIT) 2019 taking place in Yerevan on October 6-9, Taiwan-based Asus Life, Foxconn Electronics, CloudMaster, Syscom Computer Engineering and Nuwa Robotics showcased service robots, standing a chance of becoming suppliers for the center.
The center hopes to introduce orthopedic and cervical vertebra smart surgery in the next step, Harutyunyan said.
Taiwan Main Orthopedic Biotechnology has developed Caduceus, smart surgical glasses which feature MR (mixed reality) technology and surgical navigation and integrate CT (computed tomography) and MRI (magnetic resonance imaging) images into 3D models to enable surgeons to minimize errors to below 1.5mm and shorten time taken in surgical operation by 70%.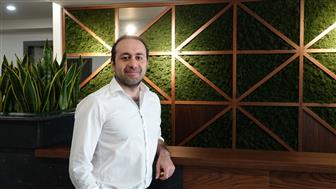 Avanta Innovative Medical Center CEO Artur Harutyunyan
Photo: Mark Tsai, Digitimes, November 2019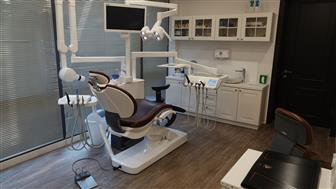 Dental equipment at Avanta Innovative Medical Center's dental clinic
Photo: Mark Tsai, Digitimes, November 2019