The world is aging. Taiwan is set to become super-aged by 2025 with one in five citizens being 65 or older. It is growingly important that an aging society bring can concepts and technologies of healthcare and preventive medicine into reality. In view of such needs, Canada-based biotech startup AltumView Systems leverages its expertise in image analysis systems, including sensors, data monitoring and warning, as well as system-level analysis, to help doctors, families and healthcare institutions with early detection of gait changes in older adults or loved ones to prevent the condition from worsening.
Edge computing on the watch for senior health and safety
According to AltumView president and Simon Fraser University professor Jie Liang, aside from walking difficulties due to age-related degenerative changes, older adults also face problems such as sleep disorder, dementia and drug misuse and require constant attention. AltumView's Sentinare smart sensor uses AI-enabled sensor chips in edge devices to detect the user's movements and assess the risk of falling based on the user's face, gesture and relative position in the space. The analytic results can be provided to insurance companies and medical care institutions for discounts on insurance premiums and to help with treatment/rehabilitation decisions.
Transmitting image data in the form of stick figures, AltumView's solution not only ensures information security and protects privacy, but it also saves a great deal of time and cost in the storage, transmission and processing of image data between the on-premise device and the cloud, a significant advantage compared to most other cloud-based image monitoring systems on the market. AltumView has been named a CES 2021 Innovation Awards Honoree for its Sentinare sensor. The system can also be used in telehealth, such as remote monitoring of patients with behavioral disorders.
Launching first into the consumer market while engaging in collaboration with institutions
With a focus on the senior care market, AltumView offers Sentinare at a low cost of US$200 to make its way into the consumer segment. Long-care institutions making volume purchases of Sentinare will be offered discounted prices. Liang also plans to make some of Sentinare's features available through a subscription plan, which is a popular business model in today's software service market.
In addition to one-time sale and subscription model, AltumView looks to engage in collaborations with more healthcare institutions and expand their choices when incorporating innovative technologies. It also hopes to enhance the AltumView brand image and introduce its product to more families that need smart sensing solutions, allowing them a chance to know and evaluate the product and thereby make a purchase decision.
AltumView expands brand presence and product applications with an aim to ease the burden of senior care for Taiwan
To help prepare for Taiwan's future super-aged society, Liang looks forward to working with more long-term care and homecare institutions in Taiwan by having Sentinare share the daily work of caregivers and raise their work efficiency and care quality. Furthermore, by making Sentinare available through wide-ranging sales channels, it is hoped consumers will have opportunities to gain in-depth knowledge on the diverse applications of AltumView's smart sensor.
Founded in April 2016, AltumView employs a team of 16 professionals and 13 among them are engineers, including seven PhDs. It plans to start pre-A round funding in the near future.
Additional information at www.altumview.com.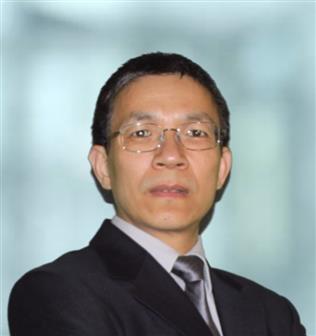 AltumView President and Simon Fraser University professor, Jie Liang
DIGITIMES' editorial team was not involved in the creation or production of this content. Companies looking to contribute commercial news or press releases are welcome to contact us.