From now on, the world's largest vehicle inspection organization DEKRA provides the testing of two major V2X communication technologies DSRC and C-V2X exclusively in Taiwan. Meanwhile, DEKRA also releases the testing of eCall emergency calling service, as its only one TIC supplier in Taiwan.
Assist clients to be a step ahead in the 5G market
DEKRA offers testing and certification services for IoT, V2X and network communication products, also the 5G testing and certification value-added solutions to the ICT supply chain, such as wafers, components, modules, terminal equipment and products, which is way ahead of competitors in Taiwan. Its service scopes include mandatory regulatory testing for FCC, CE, ISED, NCC; conformance testing for PTCRB, GCF; DSRC and C-V2X testing; testing for eCall device which is in force by EU for all new cars sold within the EU, said Elvis Chen, Senior Director of Connectivity Test Department at DEKRA Taiwan.
"For providing the value-added testing and certification solutions, we've recruited experienced technical experts to assist clients in modifying the software of prototypes according to both of the carrier certification and the certificate of 3GPP standards, accelerating the market access, and also to be a step ahead in the cutthroat 5G market!" said Kilian Avilés, the Senior Vice President and Managing Director of Taiwan at DEKRA East & South Asia.
Milestone of V2X testing
DEKRA was established as the Deutsche Kraftfahrzeug-Überwachungs-Verein (German Motor Vehicle Inspection Association) in 1925 in Berlin, Germany. The original business core was vehicle inspection, but in recent 10 years, DEKRA has transcended to wireless testing realm, and V2X is one of its focuses.
Recently, DEKRA has made huge 5G investment in Taiwan, including purchasing the testing instruments for two largest communication V2X technologies DSRC and C-V2X, which makes DEKRA the first third party lab that involved in C-V2X. Besides, DEKRA also sets up the exclusive testing of eCall emergency calling service and its next generation NGeCall that based on LTE and 5G, to test the chips, modules, components and telematics boxes. With the global big data and abundant experience in many countries in the world, DEKRA releases the V2X testing and certification value-added solutions.
Providing comprehensive one-stop 5G solutions
For reducing the risks that instruments might not be compatible to 5G chips and modules of all brands as well as offering multiple solutions to clients, DEKRA purchased the testing instruments from Rohde & Schwarz from Germany, Keysight from USA, and Anritsu from Japan simultaneously.
"DEKRA does not only provide the testing service and reports to clients, as a professional third-party lab, we do offer comprehensive one-stop and effective solutions, which include the testing and certification service, international market access, problem analysis, suggested proposal, etc. We assist our clients in industrial upgrading and transformation, and increasing the market share in the 5G market!" said Elvis Chen.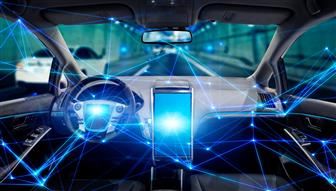 DEKRA provides 2 major V2X communication technologies DSRC & C-V2X testing
DIGITIMES' editorial team was not involved in the creation or production of this content. Companies looking to contribute commercial news or press releases are welcome to contact us.