Startup Kapito has developed an AI-based solution for detecting defective products at production lines, according to company co-founder and CEO Riccardo Sun.
The solution - fastable.ai - combines image collecting equipment with image recognition engine based on machine vision, deep learning and algorithms for automatic detection of defects in products, Sun explained.
Before developing fastable.ai, Kapito had visited 40-50 semiconductor and electronics manufacturers in Hsinch, northern Taiwan, to observe their production lines, and found that quality inspection relied much on labor, reducing efficiency in operation of production lines, Sun said.
Manual quality inspection or conventional AOI (automatic optical inspection) merely divides products into normal ones and defective ones, rendering it easy to scrap products with relatively slight or small defects, Sun indicated. Fastable.ai is equipped with a function of grading defects, such as grades A, B, C, based on data concerning defects, Sun noted. As clients may have varying standards for required quality, grading of defects enables manufacturers not to scrap products with relatively slight or small defects instead of wasting them, Sun explained.
To enhance applicability of fastable.ai, Kapito has provided open API to allow users to connect defect detection data with their internal databases or MES (manufacturing execution system) for more value-added application, Sun said.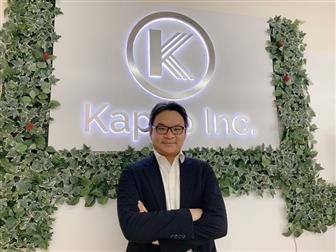 Kapito co-founder and CEO Riccardo Sun
Photo: Chleo Liao, Digitimes, April 2020