The Taiwanese government is stepping up efforts to help local startups hit by the coronavirus pandemic, including financial assistance.
The National Development Council (NDC) has announced it will purchase preferred stocks from Taiwan's startups until October 5, while the Ministry of Science and Technology (MOST) will help them plan their participation at global startup exhibitions to connect them with international capital after the pandemic is put under control.
NDC minister Mei-ling Chen pointed out many startups have already conveyed to the government their financial difficulties arising from the outbreak soon after the Lunar New Year holidays in late January and the situation is growing worse with the pandemic spreading fast.
Some market observers have pointed out that global investments in startups had already weakened before the holiday period. WeWork, a commercial real estate company that provides shared workspaces and supported by Softbank Group and JPMorgan Chase, called off its IPO scheduled in September 2019, a sign of a downturn for the international investments in entrepreneurship.
Research firms also have also noted that Asia only had 23 startups with market values of over US$1 billion in 2019, a sharp drop from 2018's 42.
Research firm CB Insights' figures also show that the global startup investment market had a value of around US$77 billion in the first quarter of 2020, down over 12% on year, while Asia had the sharpest drop of nearly 35%.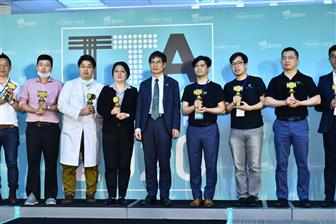 Taiwan's MOST helps bridge startups with international capital
Photo: Digitimes file photo