While smart healthcare is widely available in Taiwan, not every patient is willing to pay for or can afford such software-based services, and therefore a well-defined pricing mechanism is necessary for promoting sound development of smart healthcare solutions, according to Jimmy Huang, who is a digital health consultant and senior emergency physician for MacKay Memorial Hospital's BioMedical Development Center.
Digital transformation of the medical industry involves upgrading of medical hardware and software-oriented improvements, such as better interaction between doctors and patients. If the transformation requires drastic modifications of regular operational processes, the medical staff need to be educated on digital mentality and collaborative creativity, Huang said.
Currently in Taiwan, smart healthcare hardware and solutions are mostly developed by academic-industry alliances and some of them have been adopted by many hospitals, Huang noted. But these products or solutions may not be able to survive in the market if they cannot be supported by resonable pricing, he said.
Smart medical care services developed in advanced countries have proved to be effective in hiking medical quality and reducing medical cost, with value created competitive enough with that created by medical instruments, and therefore have been adopted by life insurance companies, Huang said. In Taiwan, realization of the situation necessitates cooperation among the government, hospitals and life insurance industry to amend regulations and formulate incentives, Huang noted.
As compared with payable medical instruments of which medical effects are obvious, software can be used to extend healthcare to homes to add value for medical services, but the problem is that there are no payment schemes for software-based medical services, such as how much AI-based interpretation of medical images shoudl be charged, he said. A lack of pricing mechanism is why smart medical care is not easily operated in Taiwan, Huang noted.
Hospitals are generally more accustomed to procurement of medical instruments than to that of medical software, Huang noted. For medical care, medical software is of variety in small volumes like medical instruments and hardware solutions and software ones create respective values, Huang indicated.
However, smart medical care enables doctors to understand patients' real-time conditions and medical care-givers to monitor multiple patients under their care simultaneously, Huang said.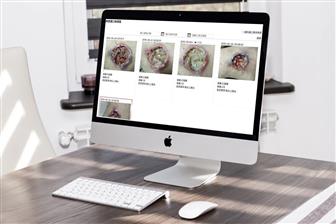 An integrated information system used in smart medical care
Photo: Jimmy Huang