Development of smart machinery in Taiwan hinges on locally-developed industrial sensors, according to Alex Ko, chairman for Taiwan Association of Machinery Industry (TAMI).
Most of the industrial sensors used in Taiwan are imported, and they are expensive and insufficiently-customized in specification to meet local needs, Ko said. As a result, many local smart machinery makers are unwilling to adopt imported industrial sensors, hindering development of smart machinery in Taiwan, Ko indicated.
Since machines general have service lives of 10 years or more, replacement of industrial sensors is much less frequent than that of sensors used in consumer electronics, and accordingly shipments for the former are smaller than those for the latter. In addition, accuracy requirements for industrial sensors are higher than those for consumer electronics. That's why few Taiwan-based firms are developing and producing industrial sensors, Ko said.
Taiwan-based IC design houses PixArt Imaging and Sitronix Technology have developed image and optical sensors for industrial use, but few companies have been engaged in industrial sensors for temperature, pressure and vibration detection.
Industrial Technology Research Institute (ITRI) and other government-sponsored research organizations lead in R&D of industrial sensors in Taiwan currently. ITRI's Smart Microsystems Technology Center has cooperated with TBI Motion Technology, Homkom Precision Industry, Gloria Material Technology and Chiah Chyun Machinery to develop sensors for monitoring working conditions of ball screws for diagnosing their operating health.
With Ministry of Economic Affairs' incentives, Taiwan-based semiconductor companies, including TSMC, UMC, MediaTek, Realtek Semiconductor and Novatek Microelectronics, are willing to develop or produce industrial sensors.
Ministry of Science and Technology (MOST) and its National Applied Research Laboratories have promoted a smart machinery service platform, with the platform cooperating with machine tool maker Tongtai Machine & Tool and gas sensing and detecting instrument maker Macro Technology Instruments to arrange testing of locally-developed industrial sensing devices and modules at factories.
According to market studies, global production value for industrial sensors will rise from US$3.48 billion in 2018 to US$5.39 billion in 2022.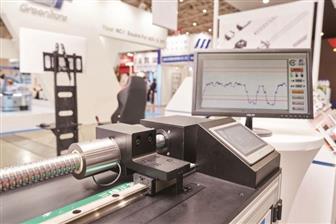 Application of industrial sensors
Photo: ITRI