Taiwan startup Turing Chain is developing a blockchain solution designed to simplify the validation process for certificates and prevent certificates from being faked, according to the firm's chief technology officer TT Lee.
Lee said that the Turing Certification solution will take five steps to complete the validation process, starting with link to the blockchain and then getting a credential for the given certificate. The accuracy of the credential holder's data is then verified, followed by certificate validation. The last step is to confirm the authenticity and validity of the certificate from the issuing party.
Lee said it will require the support of issuing parties such as colleges and hospitals as well as the validating parties including human resources and headhunting firms to complete the five steps.
Lee disclosed that her company's certification solution will be available in the form of an app to be online in October. Users of the app can quickly complete qualification certification and verification process with Turing Chain's cooperative partners.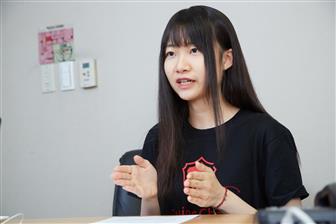 Turing Chain CTO TT Lee
Photo: Michael Lee, Digitimes, September 2019