Silicon Labs Wireless Gecko Series 2 platform to scale the IoT innovation
Sponsored content
Multi-protocol wireless connectivity support for Internet of Things (IoT) devices is an important trend for developing Smart Building and Home Automation, Lighting and Smart Metering applications. These technologies address the connectivity needs of IoT adoption in industrial deployments. The integration of multiple wireless protocols within a single system-on-a-chip (SoC) chip not only provides an outstanding value for cost but also improves consumer experience and enhances functionality by removing complex co-existence issues present in wireless communication.
Silicon Labs, one of the leading wireless SoC and silicon solution providers announced new SoC platform for responding the fast demands of IoT market. And this new platform is also strong signals an effort to scale its IoT business.
Matt Saunders, Vice President, IoT of Marketing and Applications, Silicon Labs, talks about how the new platform of Wireless Gecko Series 2 boosting IoT product offerings to develop Smart Home and Automation market to expand the further growth and deal with the radically changing semiconductor landscape. Silicon Labs select Computex 2019 to do the press conference and product demonstration of a wide range of its wireless connectivity product offerings.
The current IoT applications have the constraints of power, size, cost, wireless range and security. Saunders takes a look at the significant electronics device specification for next few years. There are several important operational requirements including power consumption of micro-Watt level to support a Li-ion battery life for 10 to 15 years normal usage. And the total device cost (not the component only) will cut down to US$ 10. This target is pushing to be the driving force in the IoT for scale up, Saunders explains.
The Wireless Gecko Series 2 maintains leadership in IoT connectivity
The Wireless Gecko Series 2 product portfolio simplifies IoT product design with highly-integrated SoC options and robust software that make RF communication more dependable and energy efficient. Series 2 helps developers optimize system cost and performance for a wide range of smart building and home automation, commercial and industrial IoT applications. The important features of Series 2 are aiming to provide major advancing for IoT including flexible, reliable, long lifetime and to extend wireless range.
The Series 2 wireless connectivity portfolio will include Zigbee, Thread, Bluetooth LE, Z-wave and Wi-Fi with multi-protocol and multi-band support. The products include small-form-factor SoC chips with a dedicated security core and an on-chip radio delivering 2.5X the wireless range of other competing solutions. Furthermore, Series 2 improves multiple design elements, including wireless performance, software reuse, RF communication reliability and enhanced security to speed development, deployment and adoption of the IoT.
From the feature-wise, the Series 2 platform provides IoT developers with system design advantages include RF performance with +20 dBm output power and up to +124.5 dB link budget. It also provides robust wireless radio with improved blocking performance for resolving the problem with a weak signal and strengthened sensitivity while using the popular 2.4GHz bands. Moreover, the powerful 80 MHz ARM Cortex-M33 core with TrustZone technology enhance the computing performance and security. The clock speed is two time faster than the previous generation chips.
Talking about power efficiency, Series 2 platform uses low active current of 50.9 µA/MHz. And the Rx/Tx current is matching 426µA/meter. This low power feature helps Silicon Labs ecosystem partners to response the immense requirements of battery-powered applications such as smart metering solutions with prolonged battery life.
Despite the continued growth of connected devices, consumers are still concerned about the security of those devices. Saunders describes more details and highlights of the security features. The Series 2 platform equipped with dedicated security core for faster, lower-power encryption operations, plus true random number generator (TRNG) strengthening device cryptography. And the secure boot loading ensures authenticity of firmware images and over-the-air updates.
All these new enhanced security features enable developers to implement robust security in connected products and help to increase consumer trust and drive mass IoT adoption. The reasons for providing multiple security hardware features in Series 2, Saunders explains the fundamental strategies to help improve network security. And offering customers a multi-layered security approach will help end customer to feel safer than ever before.
First EFR32xG21 Series 2 SoCs available now
The first products in the Series 2 portfolio include EFR32MG21 SoCs supporting multiprotocol, Zigbee, Thread and Bluetooth mesh networking, and EFR32BG21 SoCs dedicated to Bluetooth Low Energy and Bluetooth mesh. These SoCs are QFN package in a 4 mm x 4 mm, ideal for space-sensitive IoT designs, targeting ideal solutions for line-powered IoT products including gateways, sensor hubs, lights, voice assistant speakers and smart electric meters.
The company is also offering the Wireless Starter Kit with support for Bluetooth, Zigbee, Thread and Multi-protocol Zigbee/Bluetooth software stacks in order to get started as quick as possible. With Series 2, developers can bring secure, next-generation IoT products to market by taking advantage of Silicon Labs' Simplicity Studio integrated development environment (IDE). The Simplicity Studio IDE accelerates time-to-market with a suite of tools, including a unified wireless development kit, SDKs, energy profiler, patented network analysis, application demos and mobile apps.
The samples and production quantities of the EFR32xG21 SoCs are available. The current product support for ecosystem partners includes sample silicon chips, PCBs and wireless modules with radio boards. Considering the partners with constrain resources for developing RF certified products, Silicon Labs also provide the pre-certified Series 2 modules for helping wireless adaption and fast time-to-market.
The first smart lighting commercial products leveraging Wireless Gecko Series 2 products will be launched in October 2019. Silicon Labs is working with customers and external partners through an effective ecosystem to create powerful use cases. Meanwhile, in the life product demonstration session, Silicon Labs showcases Zigbee and Bluetooth Low Energy smart home applications with Mighty Gecko SoCs, low power Wi-Fi solutions with Blue Gecko SoCs, smart door lock solutions with Z-Wave 700 chips and versatile applications.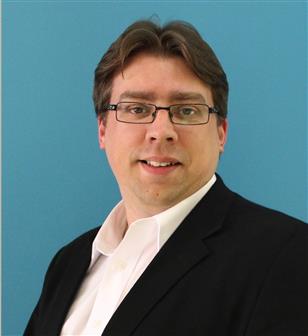 Matt Saunders, Vice President, IoT Marketing and Applications, Silicon Labs
DIGITIMES' editorial team was not involved in the creation or production of this content. Companies looking to contribute commercial news or press releases are welcome to contact us.