There is increasing demand for more local, edge-based processing in systems to complement cloud based functions. And we are in the early days of 5G Network deployment. A variety of applications including media streaming devices, surveillance cameras, smart sensor hubs and the solutions can benefit from a combination of edge, cloud processing leveraging artificial intelligence (AI) technology.
The embedded systems and industrial PC industries are looking at various vertical solutions and technologies with different kinds of CPU, APU or SoC from primarily being designed for machine control applications to very broader range of fields such as smart healthcare or industrial Internet of Things (IIoT) systems. These smart edge technologies make the embedded systems transforming themselves into really complex systems, thus creating newer opportunities and challenges to develop more powerful, energy efficient systems and other AI enabled micro servers.
Founded in 1979, SECO is an Italy based embedded system and leading industrial solution provider with dedicated focus on designing standard solutions up to custom embedded systems fulfilling the needs of customers. The product portfolio is ranging from board-level controllers with firmware, software stacks to a complete system. Now the coming smart edge systems, SECO is releasing an entire product roadmap in Computex 2019.
Marty Chen, vice president of SECO Asia Pacific, talks about how the trends of smart edge technology boosting SECO product offerings to develop Asian market to expand the further growth of embedded system sectors.
Flexible hardware platforms shortening time-to-market for system integrators
The computer on module (COM) is one of the most popular product series of SECO. It equips the cross-platform philosophy with the modular design aiming to provide flexibility to switch different CPUs between X86, ARM and FPGA-based architectures with the same form factor standards. Customers could change the CPU chips from x86 to Arm-cored processor or FPGA solutions, or changing different grade of CPU cored chips. The unique benefits are giving the freedom to switch CPUs to satisfy the versatile applications with intensive computing requirements in various embedded systems, which gaining both extreme flexibility and vast scalability as well. And the most of all, solution providers save the hardware development efforts and have a major focus on tackling the major technical challenges of AI software integration the solving issues of time-to-market considerations.
The processor support is the key to a successful business for SECO. To strengthen its leadership strategy in AI enabled embedded solutions based on Arm-based architectures, SECO is releasing an entire product roadmap on standard and custom form factors leveraging NXP i.MX 8 Family, which ranges from the ultra-low-power (i.MX 8M Mini) to the best in class models, such as i.MX 8 Quad Max APU chip. The full line COM products provide high performance, low power, high reliability product features to fulfill the needs of critical applications such as automotive and industrial automation. In recent business development of European market, SECO has successfully introduced various medical solutions covering the computation modules of ultrasound equipment to complete healthcare tablets.
Adapting COM-HPC new standards for supporting high-end server class CPUs
Traditionally SECO develops the entire Intel, AMD, NXP roadmaps in all standard modular form factors including Qseven, COM Express and SMARC standards. But there is new demand for high computing performance at the edge. Today, the unstoppable data growth generated from sensors of edge devices is a megatrend. The high data transfer rates of the upcoming 5G standard and the data hunger of the AI algorithm need a new generation of embedded systems with the latest high-end server class CPUs and support 100 Gigabit Ethernet, PCI express Gen 4/5, USB 3.2 etc. The existing COM Express Type 7 is no longer sufficient to manage those high speed data busses also due to the physical limits of the connectors, for this reason SECO is promoting a new initiative in the PICMG for the foundation of a new modular standard, named COM-HPC. This new modular standard will be available in two different form factors both adopting two new high-speed connectors with a total of 800 pins, to guarantee the signal integrity of those high speed busses as PCI express Gen 4/5 up to 64 lanes.
With new initiated COM-HPC specification, SECO is kicking off the new projects for a new series of smart gateway systems based on NXP Layerscape processors. This new standard will target, for example, the industrial automation use cases as the factory floor where it is necessary a proximity rugged server that has to work in harsh environmental conditions and in general in the critical infrastructures where the classic IT servers cannot be considered reliable, Chen highlighted.
The trends of AI, IIoT and Edge Computing technologies will continue bringing the smart solutions to improve the quality of human life. With the advent of IIoT and Smart Edge technologies, system integrators need to be prepared for the prospects which will be opened by these new edge systems as well as the big business opportunities such as retail, industrial automation, medical, communication etc. Chen added, "SECO is ready, and we will help customers to be ready for the success in the rapid growth market."
Meanwhile, during Computex Taipei 2019, SECO will showcase a full range of products at Nangang Exhibition Hall, booth No K01015. The product demonstration will include a full range of products of Qseven, COM Express and SMARC product lines to allow visitors to have a good chance to see the advanced solutions provided by a leading European embedded solution vendor.
For entering Asia, Chen added, the current development will continue towards smart medical solutions. Over the past few years, SECO taking time to build the partnership with targeted first-tier customers in Japan and South Korea; it will gain the benefits of sales performance in next few months. And it is further expanding its operations to China at a rapid pace, Chen noted.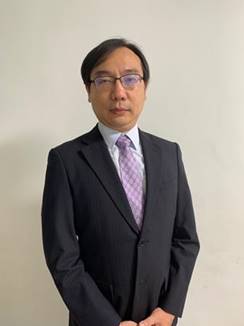 Marty Chen, vice president of SECO Asia Pacific
DIGITIMES' editorial team was not involved in the creation or production of this content. Companies looking to contribute commercial news or press releases are welcome to contact us.