TIRC develops humanoid baccarat dealer robots for Macau casinos
Chloe Liao, Taipei; Adam Hwang, DIGITIMES
Taiwan Intelligent Robotics (TIRC) has disclosed it has developed customized humanoid baccarat dealer robots for casinos in Macau.
As Macau requires baccarat dealers be citizens, it is quite difficult for casinos there to hire enough dealers because of the city small population, and therefore some casinos have commissioned TIRC to develop humanoid dealer robots, TIRC explained.
With logics of design based on baccarat gaming rules, such robots are controlled in the entire gaming procedures to deal, hit, shuffle and collect cards, TIRC said. In order to imitate human arms' shapes and movements, TIRC adopts Switzerland-developed micro-motors to match 7-axis freedom of such robots to enable high-precision positioning, agility and smooth hand movements, TIRC noted.
The seventh axis of the robot is equipped with an absorber instead of a claw for easy handling of cards, TIRC noted, adding customized image recognition technology based on machine learning is used to detect and recognize cards.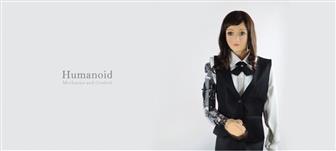 A humanoid baccarat dealer robot developed by TIRC
Photo: Company