Throughout 2018, 5G mobile communication technology remains a hot topic frequently featured in technology and business news media. It has grabbed attention from leading makers of semiconductor chips, network communication equipment and smartphones as well as solution providers around the world. Furthermore, 5G communication made its worldwide debut at the PyeongChang Winter Olympic Games 2018, enabling immersive sports viewing experiences through sync view, time slice, 360-degree VR and omni-view delivered on ultra-fast networks. Demonstrations also included innovative smart agriculture and traffic applications.
The work on creating 5G standards is being pushed forward rapidly as well. Release 15 completed in December 2017 defined the non-standalone (NSA) mode and new radio (NR) technologies while the standalone standard (SA) was finalized in June 2018, allowing telecom operators to engage in initial deployment plans.
Global high-tech giants have been leveraging their specialty and expertise to secure critical market positions. Governments worldwide, particularly the US, China and Korea, are preparing to open up 5G spectrum for auction and looking forward to receiving record-breaking bids that will replenish their public coffers. For example, the US Federal Communications Commission (FCC) held its first 5G spectrum auction on November 14, 2018 and started directly with the 28GHz band. The government and the industry are working together to drive 5G developments at a much faster pace than public expectation.
To usher in the 5G era and help the Taiwan network communication industry gain a better understanding on the latest developments in 5G system verification and testing, LitePoint hosted a forum titled "Getting ready to embrace the 5G era," comprising two sessions, respectively in Taipei and Hsinchu on November 27 and 28, 2018. In the opening speech, aside from extending a warm welcome to the participants, Richard Hsieh, Global Sales VP of LitePoint, pointed out 5G communication is advancing and expanding faster than we anticipated not only in China and US markets but also throughout Asia Pacific countries.
LitePoint helps the electronics supply chain quickly grasp the technological elements of 5G standards for different stages along the commercialization process so that they can embrace innovative product planning strategies and emerging business opportunities amid the upcoming 5G era, said Hsieh. LitePoint provides faster, easier and more cost-effective test solutions to manage the product design and development cycle, from design verification testing (DVT) to mass production. With LitePoint's solutions, customers can guarantee premium product quality, accelerate time-to-market and build up their competitive edge in the wireless communication market.
Hsieh added that IoT developments enabled by 5G communication are popping up everywhere and with them come a slew of intricate wireless communication standards. Committed to the principle "simple is the best," LitePoint designs solutions that enable speedy services to accelerate time-to-market, minimize production costs, guarantee efficiency and quality. Amid the 5G era, LitePoint works alongside partners to overcome rising challenges in testing and get ready for burgeoning market opportunities.
A preview on new 5G products and services to debut in 2019
A large number of 5G-enabled products and services are expected to enter the market in 2019, shedding light on critical development trends. Adam Smith, director of product management, LitePoint, talked about 5G developments from different perspectives. First, with respect to 5G standards, 5G NR and Multi-City Fixed Wireless have been officially released and 5G smartphone standards have a fast-approaching release date slated for 2019. Ultra-fast 5G networks are poised to usher in a new era of massive video data consumption. Video data will take up most of the network bandwidth to account for 73% of mobile data traffic in 2023, up from 56% today.
The competition over spectrum is a high-tech arms race. According to 3GPP, 5G specifications cover support for low, mid, and high-band spectrum, from 1 GHz to about 50 GHz. As these frequency ranges overlap with 4G bands, the transition to the next generation communication technology will be gradual. 5G will use spectrum in the existing 4G LTE frequency range and build on the capabilities of 4G by gradually upgrading the technologies to increase data transfer performance and speed. Accordingly, instead of replacing 4G overnight, 5G services will have to run on existing 4G LTE network for quite some time to come.
Smith thinks that data traffic over pure 5G networks will likely take off beginning 2021, so until then 4G will still play a dominant part. 5G communication uses a large amount of spectrum, for example, sub-6GHz bands (FR1) and the millimeter wave (mmWave) bands (FR2). Countries around the world are currently planning their own 5G spectrum allocation. In the initial stage, sub-6GHz bands will mostly be used for mobile phones or other mobile devices while the mmWave bands will be dedicated to data transfer.
In analyzing the types of 5G devices to come on the market from the latest product launches by two American telecom giants AT&T and Verizon, Smith thinks there will be three main types of user equipment (UE) – 5G NR mobile hotspot routers, 5G smartphones and fixed wireless terminals (FWT). Among them, 5G mobile hotspot routers are taking the lead in entering the market with AT&T launching 5G network routers transmitting data in the 28GHz and 39GHz mmWave bands, which are expected to debut in the fourth quarter of 2018.
Verizon is engaging in trial operation of pure 5G-based mobile phone service. However, 5G mmWave-capable phones will only become available in the second half of 2019 and so will 5G FWT devices similar to fixed wireless broadband gateways that enable both 5G and Wi-Fi communication for users in suburban areas without access to fiber optical broadband network.
5G technology promises such fast data speeds that it enables telecom operators to try to offer a new service model for high-end customers, wherein fees are based on the data transfer rate as opposed to the data traffic per month. That is, operators can still use existing 4G/LTE network until they come close to the end of the amortization cycle and then engage in full-scale 5G roll-out. However, how to come up with special 5G service plans to create new revenue streams is in fact where all telecom operators are attempting to make breakthroughs.
OTA Testing Chamber makes array antenna tests easier and more efficient
The testing of array antennas on 5G mmWave devices for design verification and validation requires over-the-air (OTA) technologies. Middle Wen, product manager, LitePoint, presented LitePoint's OTA Testing Chamber, which performs intricate measuring and testing of the performance, parameters and signals for phased array antennas. The different requirements on OTA testing up to the mmWave frequencies with respect to far-field and near-field measurements introduce great challenges to both R&D and test teams.
Wen listed the dos and don'ts when using LitePoint's OTA Testing Chamber. He suggested that after the testing chamber is set up for 28GHz and 39GHz frequencies, start by calculating the cable loss per meter based on the link budget of the antenna design spec and the test criteria. Then, you have a complete test plan. Keep in mind that OTA loss represents 90% of the overall loss while cable loss accounts for the smallest portion. Always figure out OTA loss before setting up test procedures so that you can obtain accurate efficiency between the transmitting end and the receiving end, noted Wen.
Then, proceed to calibrate the OTA Testing Chamber. Only after calculating the cable loss and OTA loss can you start to test the 5G device, reiterated Wen. IQgig-5G is a truly single-box test solution and when used with the OTA Testing Chamber, it can quickly complete pre-test calibration, facilitating and accelerating antenna testing by saving the time required for setup work. Currently the testing chamber is suitable for 28GHz and 39GHz antennas. LitePoint will provide additional solutions to accommodate higher mmWave frequencies in the future. LitePoint also has wide-ranging products to meet the needs for high-volume multi-DUT production testing.
Wen added that LitePoint's OTA Testing Chamber coupled with IQgig-5G enables easy setup and shortens calibration time. Users only need to first calculate the link budget, place the test item in the chamber for white-box or black-box testing, select DFF or CATR and begin testing applicable mmWave antennas.
Cost-effective and time-saving tests for beamforming of mmWave antennas
Vito Liao, associate manager, field application engineering, LitePoint, extended the discussion on antennas by focusing on the methods to characterize and test beamforming performance of multiple antennas. By controlling phase shifts to steer the antennas in the desired direction, the technology boosts data transfer rates, saves energy with more effective power transfer and reduces interference, thereby eliminating bad connection problems for remote users. The increase in mobile data capacity and efficiency makes the technology a perfect fit for urban areas with large mobile data consumption and a critical element of 5G communication. Unlike 4G LTE, 5G communication uses two different approaches – massive multiple-input multiple-output (MIMO) and massive active phased array antenna (APAA). 5G NR FR2 covers the frequencies of mmWave networks, which use time division duplex (TDD) frames comprising uplink (UL) and downlink (DL) subframes. The base station can utilize uplink channel characteristics to estimate the best beam pattern for the downlink to UE.
Liao pointed out that when characterizing beamforming of antennas, the key is to find the codebook. In the case of any changes to the device's casing materials, it is required to characterize the beamforming performance all over again, which is no easy task. As the traditional VNA-based method is difficult, LitePoint suggests an easy VSA-based test solution combining the use of its CATR Chamber and IQgig-5G.
For DVT tests of UE and 5G modules, LitePoint's beamforming test uses its Direct Far Field (DFF) Testing Chamber, which measures the test item's characteristics in a more cost-effective and time-efficient manner by rotating the antenna in both the theta and phi axes.
IQxstream series addresses the challenges in 5G phone and IoT device testing
Weihua Tang, field application engineering manager, LitePoint Shanghai, started his presentation by drawing on global mobile phone penetration. As of November 15, 2018, the world has 5.1 billion mobile phone subscribers and 9.1 billion devices connected via machine-to-machine (M2M) or other wireless connections. By 2025 (2019-2025), there will be 1.2 billion pure 5G-based mobile phones and six billion 4G phones. In other words, 4G LTE devices will linger for some time in the 5G era.
Referencing 3GPP TS 38.521 version Release 15 announced in October 2018, Tang pointed out FR1 specifically includes n77, n78 and n79, which are in the sub-6GHz range with maximum bandwidth 100 MHz and sub-carrier space (SCS) 15kHz, 30kHz and 60kHz. The EVM test needs to support higher modulation up to 256QAM. The test standards are similar to those for 4G LTE, with additional SCS and modulation requirements.
In response, LitePoint's IQxstream-5G covers tests for 5G smartphones, UE, Small Cell base stations, wireless access point (AP) gateways and 5G modules in the sub-6GHz frequency range. These devices all have tremendous market potential in 2019.
Among 5G applications are a large number of devices interconnected using Low-Power Wide-Area Network (LPWA) technologies for smart city and smart manufacturing applications. Bike-sharing services in China are particularly grabbing people's attention. However, with the rise and fall of some bike-share companies, the focus of LPWA applications is shifting to smart electricity, gas and water meters which are all popular topics in the industrial internet of things (IIoT) scope.
According to Tang, 60% of IoT devices are installed using LPWA technologies with NB-IoT and LTE Cat M1 being the mainstream standards. China mostly adopts LTE Cat NB1 (NB-IoT), using 200KHz bandwidth for both downlink and uplink. On the other hand, North America and Europe largely opt for LTE Cat M, using 1.4MHz/5MHz bandwidth for data transmission. Additionally, emerging wireless technologies such as Sigfox, ZigBee and LoRa are also gaining market confidence and being used in specific applications.
LitePoint's test solutions for LPWA devices mainly combine IQxstream and IQxstream-M. Its solution for testing LTE Cat NB1 devices has obtained approval by leading chipset makers and so has its solution for LTE CatM1 testing. The achievements are the results of long-term collaboration with global chipset makers. Going forward, LitePoint will continue to provide comprehensive support for IoT device development and facilitate widespread popularity of IoT applications.
In giving a preview on test solutions for 2019, Tang spoke about the importance of test solutions for the mmWave spectrum, with 28GHz and 39GHz bands being the mainstream and 24GHz and 44GHz bands having emerging opportunities. Even solutions for the 77GHz frequency generally used by automotive radars will be gaining market attention. Through close interaction with the industry, LitePoint is committed to developing suitable solutions to help electronics supply chain partners tap into 5G opportunities.
Test solutions for upcoming Wi-Fi 6 are an essential part of 5G testing
Chris Chao, field application engineering manager, LitePoint, highlights Wi-Fi 6 test solutions and their developments. The rivalry between Wi-Fi and 5G is nothing new. Wi-Fi Alliance has adopted a new naming approach. IEEE 802.11ax is now called Wi-Fi 6, previous generation 802.11ac is renamed to Wi-Fi 5 and 802.11n to Wi-Fi 4. By using a larger number in its name, Wi-Fi 6 is meeting 5G head on.
Wi-Fi 6 AP and gateways currently on the market come with a large number of antennas on the outside, looking like awkward space crafts. These devices will flood the market late 2018 through 2019. They promise improvement to data transmission efficiency to eliminate congestions resulting from simultaneous access by a large number of users at public places. OFDMA and MU-MIMO are the major features of Wi-Fi 6 but also present the biggest testing challenges to system vendors. Wide-ranging test items for the mix of the two technologies as well as simulation tests involving multiple use scenarios create massive and complex combination tests which are error prone.
Another big challenge in testing comes from power control and timing control, especially for AP, which generally controls everything to coordinate data exchange and transfer between end devices. As such, how to handle different test requirements on AP uplink and downlink, verify the Wi-Fi 6 Power Boost feature that enables consistent power for STA at different distances from the AP and conduct precise timing control of trigger base all present different challenges in testing. Only testers with precise power control can effectively simulate complex test scenarios. LitePoint's solutions are designed to lower these barriers, saving the time it takes system vendors to perform these tests. LitePoint's IQxel-MW series enables multi-DUT parallel testing, significantly boosting test speed and productivity. It is instrumental to testing Wi-Fi 6 devices.
Software-based capabilities are essential to making test procedures even more hassle-free. Using its IQfact + software, LitePoint provides combo AP test sequence modes to help simply the test process. Multiple test items can also be combined to save even more time, helping system vendors stay on top of Wi-Fi 6 test technologies.
Although the industry has initiated talks on the next generation Wi-Fi standards – the extreme high-throughput (EHT) spec including support for the 6GHz band, Chao thinks the market focus is still on when Wi-Fi 6 devices will become available in volume. Only after their products enter mass production will vendors have a chance to reap returns on investments and proceed forward.
The market expects a boom to come in the second half of 2019 as Wi-Fi 6 chipsets will be included in 5G flagship phones to enter the market at that time, buoying the popularity of Wi-Fi 6 devices as well. Furthermore, costs also play an influential role. Low-cost Wi-Fi 6 devices such as 2X2 antennas being launched will also drive widespread Wi-Fi 6 popularity. Looking into 2019, both Wi-Fi 6 and 5G will be the highlight of competition and system vendors will do everything they can to capture rising opportunities.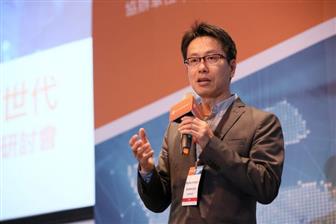 Richard Hsieh, WorldWide Sales VP of LitePoint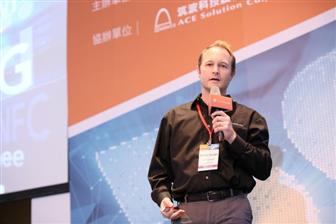 Adam Smith,LitePoint Director of Prodict Marketing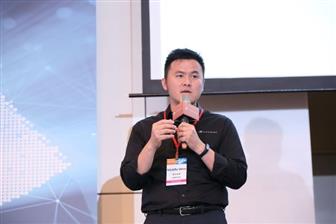 Product Manager Middle Wen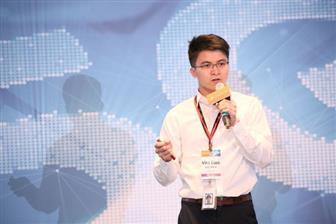 Vito Liao,Team Lead of Applications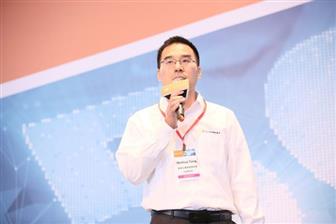 Weihua Tang, Field Application Engineering Senior Manager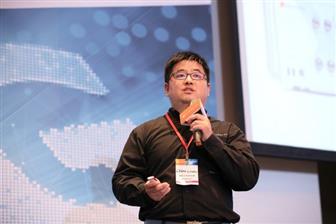 Chris Chao, Manager of Applications
DIGITIMES' editorial team was not involved in the creation or production of this content. Companies looking to contribute commercial news or press releases are welcome to contact us.