Opto firms urged to smartize operations, leverage Taiwan ICT prowess
Yihan Li, Taipei; Willis Ke, DIGITIMES
Taiwan's optoelectronics industry players must pursue the development of smart optoelectronics and leverage the prowess and advantages of the country's ICT industry to find a solid foothold in international optoelectronics supply chains, according to Kenneth Tai, chairman of Jasper Display based in Hsinchu, northern Taiwan.
Tai made the remarks when speaking at a smart living and innovative design forum hosted on November 9 by the National Taipei University of Technology.
Tai said that the Moore's Law has witnessed fast development of Taiwan's electronics industry over the past decades, but it has become invalid now. For instance, TSMC has seen the cost for unit-performance growth turn extremely high, indicating that the semiconductor industry must seek horizontal development and pursue cross-domain cooperation.
Tai continued that LCD is a very special industry, boasting the highest growth in the short term but offering the lowest profitability. Its output value is relatively low compared to its consumption of Taiwan's resources, he said.
LCD-related sectors may be on the decline, but Taiwan's LCD supply chain players still possess world-class capabilities and should march toward horizontal development and spur technology upgrades through applications, he commented.
The optoelectronics industry involves highly complicated process engineering designs, but the incorporation of digital technology will alter the momentum of the industry. Software and algorithm can be combined to control every piece of mirror and simplify its overall structure to adjust the mirror location in accordance with diverse situations, so as to boost application flexibility. In line with the development of AI, optical education must also be changed, according to Tai.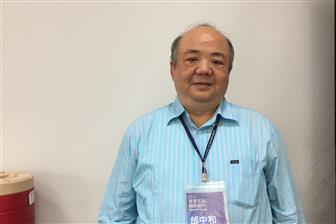 Jasper Display chairman Kenneth Tai
Photo: Yihan Li, Digitimes, November 2018