VIA Technologies has announced the launch of its VIA Custom IoT Platform Design Service to enable customers to accelerate the development of application-specific IoT systems and devices tailored to meet their usage requirements.
The VIA Custom IoT Platform Design Service provides a one-stop custom system design solution that covers all steps of the development process, including the definition of the core system specifications, rapid prototyping, hardware and software development, I/O and wireless connectivity integration, and management of the path to production.
As part of this process, VIA works every step of the way with the customer to select the appropriate form factor, identify the key components such as the ARM SoC, operating system, storage and memory, and determine the I/O and wireless connectivity features, in order to ensure that the system meets the performance, power consumption, and functionality needs of their target IoT application.
Specialist chassis design, middleware and application development, and peripheral validation and sourcing services are also available to enable customers to further accelerate time to production.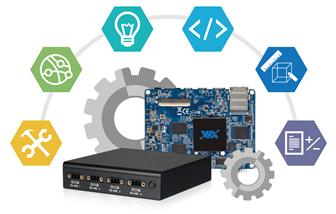 VIA Custom IoT Platform Design Service
Photo: Company