OCZ, an SSD brand offered by Toshiba for the consumer market, has been further strengthened presence in high performance solid-state storage drives (SSDs) market with resulted in improved system performance, lower power and more reliability. Alex Mei, Vice President Marketing, GM of Etail/Retail SSDs, talked about the prospects of the storage market and product highlights in Computex Taipei 2016 during an exclusive interview.
1. What are the key products which OCZ would showcase in Computex Taipei 2016?
As part of Toshiba we are now seeing a convergence of our client SSD product line, OCZ is now a premium series of solid states drives under the Toshiba portfolio that is specifically designed for high performance consumers. This will be one of our key messages this Computex and we will be showing our updated line of SATA SSDs ranging from our value oriented TR150 series to the high performance VT180 series which is designed for gamers and power users, as well as our brand new RD400 M.2 solid state drive series, designed to propel high-end computing into a new realm of possibilities. The OCZ RD400 PCIe Gen3 x4 outperforms SATA SSDs by over 4.5 times in sequential read (up to 2,600 MB/s), and over 3 times in sequential write performance (up to 1,600 MB/s) so end users will be able to enjoy the storage bandwidth their data-intensive workloads require. The OCZ RD400's next generation NVMe® interface provides a more responsive PC experience and shorter storage latency than that of today's traditional hard disk drives and SATA SSDs. Along with high performance, the OCZ RD400 is designed for mobile, desktop, or workstation applications and will be available both as a standalone M.2 module or AIC (Add-In-Card) version making this solid state solution easy to deploy across the complete spectrum of mobile or desktop platforms, and even enable users to change configurations over time based on their evolving needs.
2. Through massive efforts to promote SSD drives and applications, what is the current situation of how industries adapted these storage solutions?
SSD technology continues to develop at an increasingly rapid pace and the benefits of SSDs are no secret to customers, whether they are an end user gamer or a hyperscale datacenter architect. Across just about every industry there are opportunities to leverage SSDs to improve the performance of their products and services, and it is very exciting to see all the ways that different industries are leveraging SSDs to provide an even more robust and feature-rich offering to consumers. I am particularly excited about NVM Express, which provides a standards based approach to enabling broad ecosystem adoption and PCIe SSD interoperability. It has never been easier for industries to adopt and leverage the potential of today's latest compact yet high performance PCIe SSDs.
3. Various market research highlighted global SSD market posting a high CAGR growth for the next five years, what do you see the SSD market trends?
SSDs continue to see positive growth, fueled by use in both client and enterprise applications. SSDs are now becoming the go-to solution for most high performance PCs, and the average capacity is also trending upwards quickly as this adoption accelerates. NVMe is an area where there is going to be rapid adoption, and as customers look for a more compact yet high capacity solution M.2 will likely be the form factor of choice moving forward. In the enterprise market hyperscale customers will continue to be among the earliest adopters of the latest SSDs as their workloads are driving datacenter expansion. This includes hyperscale applications like ingesting and serving content, organizing and preserving information, and computing and analyzing large data sets rapidly and dynamically.
4. How does OCZ look at the future of SSD solutions?
Toshiba offers a complete spectrum of quality SSD solutions for both enterprise and client applications, and the integration of the OCZ brand within Toshiba has enabled us to focus on what the brand has been known for historically, innovative and high performing products designed for enthusiasts. As the consumer market continues to grow we see a lot of opportunity to address the market with the Toshiba-OCZ branded SSDs as we continue to invest in products that are really designed with the end-user in mind. We want our solid state solutions to be easy to use, more reliable, and improve the computing experience for our customers whether they are working or enjoying the latest games. A few years ago many believed that console gaming would kill PC Gaming, but this clearly has not been the case. PC Gaming is not only alive and well but exclusive titles, eSports, streaming, and even virtual reality, are all driving the need for better storage. We are embracing gamers by introducing products like our RD400 NVMe/PCIe SSD which are designed specifically with their needs in mind.
5. Any message for Taiwan?
It is no surprise that Taiwan is the home of so many platform providers, and not only do we appreciate all the support that our partners and customers have shown the OCZ brand over the years, but we are even more excited about what we have to offer now that we are under the Toshiba portfolio. I would just like to say thank you to all our valued customers in Taiwan, and rest assured the best is yet to come!
The demonstrations of OCZ SSDs can be viewed between the hours of 9:30AM and 5:00PM from May 31st through June 3rd 2016 in private suite at Room #1141 of the Grand Hyatt Taipei Hotel.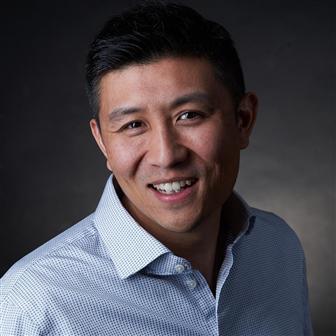 Alex Mei, Vice President Marketing, GM of Etail/Retail SSDs