IP-based Communications Build up Smart Factories
Press release
The essence of smart factory lies in a well-connected communication network which allows for automated manufacturing, remote monitoring, and smooth operations. It makes possible to apply big data analysis to optimize production, logistic, and inventory management.
"Factory owners must build a smart factory step by step" said Hadwin Liu, Chief Architect of NEXCOM Network and Communication Solutions Business Unit. "Establishing efficient and secure industrial communication architecture is critical."
The circuit switching method, used in traditional industrial communication architecture, has several drawbacks including poor transmission efficiency and time-consuming maintenance. Industrial Ethernet, however, adopts packet switching method supporting full duplex operation, sharable bandwidth, and traffic prioritization. These benefits help managers get real-time status to detect abnormality while simplifying maintenance.
Still, there are plenty serial-based devices and devices using different protocols too critical to be replaced overnight. Liu suggests that factory owners can take a small step by deploying industry Ethernet switches in pursuit of better transmission efficiency and better management mechanism.
"VPNs and industry firewalls must be deployed for network security," Liu reminds. Industry VPNs and firewalls differ from commercial ones in protection level and durability. Experienced in industrial communication, NEXCOM offers industry VPNs and Firewalls paving ways for factories' IP migration.
For factories such as wind farms, industrial Ethernet is suitable for operation monitoring, allowing operators to access real time operation status from afar. Newly built plants are also more IP-friendly. The IP-based communication will continue to drive innovation, propelling industry automation over the next decade.
For more information about NEXCOM, please visit http://www.nexcom.com/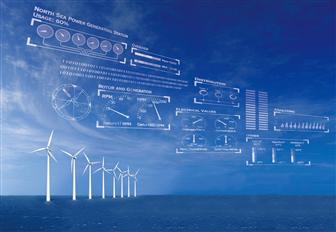 The industrial Ethernet offers great flexibility in sharing bandwidth and connecting field devices.
DIGITIMES' editorial team was not involved in the creation or production of this content. Companies looking to contribute commercial news or press releases are welcome to contact us.