Apple has announced its 16GB iPod touch is now available in several colors and equipped with a 5-megapixel iSight camera for US$199.
The entire iPod touch lineup features the 5-megapixel iSight camera with 1080p HD video recording, 4-inch Retina display, Apple's A5 chip and FaceTime camera.
The iPod touch features an ultra-thin and light anodized aluminum design and is available in pink, yellow, blue, silver, gray and red.
The iPod touch comes in a 16GB model for US$199, 32GB for US$249, and 64GB for US$299.
The iPod touch comes with iOS 7, offering more than 200 features including Camera app filters that let users easily add real-time photo effects. Additionally, the Photos app offers ways to automatically organize users' photos based on time and location. This fall, iOS 8 will be supported on the entire iPod touch lineup, Apple said.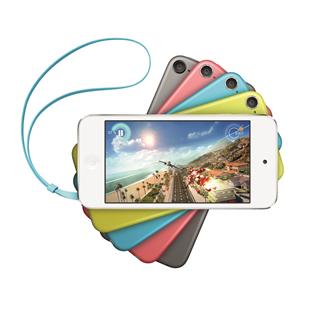 Apple iPod touch
Photo: Company