26 news items tagged iPod
In order to cut costs, diversify production risks and better tap the Chinese market, Apple has allowed Chinese partners to play an increasingly important role in assembling diverse...

Apple has introduced its latest iPod touch and unveiled a new lineup of colors for all iPod models, including gray, silver, gold, pink and blue. The iPod touch features a new 8 megapixel...

Apple has announced its 16GB iPod touch is now available in several colors and equipped with a 5-megapixel iSight camera for US$199.

Apple's recently released fifth-generation iPod is expected to reach shipments of five million units by the end of 2012 due to the devices upgraded technology and larger screen size,...

Sales of iPods will only account for 7% of Apple's total revenues in 2011, pushing Taiwan-based makers in the iPod supply chain to shift their focus to the production of parts and...

Apple has announced new features and more affordable pricing for both iPod touch and iPod nano. iPod touch will be available in new black and white models starting at just US$199,...

Taiwan-based compact camera module (CCM) maker Primax Electronics, a supplier of iPhone CCMs, has landed orders from Apple for the upcoming iPhone model, and already has its 15 million...

Shipments of Apple's just released third-generation MacBook Air from the supply chain already reached 400,000-500,000 units in June and the volume is expected to remain strong throughout...

As Taiwan-based Asia Optical is a supplier of VGA lens modules used in iPhone 4 and fellow maker Genius Electronic Optical supplies VGA and 5-megapixel lens modules for iPhone 4,...

Apple's iPod touch manufacturer Quanta Computer, iPod nano manufacturer Foxconn Electronics (Hon Hai Precision Industry) and iPod shuffle manufacturer Inventec Appliances are expected...

Apple is ready to launch a new generation MacBook Air featuring an 11.6-inch display and Intel Core i-series ultra-low voltage processor in the second half of 2010, as well as a new...

HTC on May 12 took legal action against Apple, filing a complaint with the United States International Trade Commission (ITC) to halt the importation and sale of the iPhone, iPad...

OmniVision Technologies is expected to see CMOS image sensor (CIS) orders for Apple's iPhone devices grow to 40-45 million units in 2010 from 20-21 million estimated this year, according...

Taiwan-based optical lens maker Genius Electronic Optical is the only ODM supplier of optical lens kits for use in the built-in camera of the new iPod nano version unveiled by Apple...

With major NAND flash chip producers allocating more supplies for Apple, Taiwan-based memory module houses have seen a serious shortage of the memory chips, according to industry...

Taiwan-based connector maker Foxlink is expected to see its revenues to hit a new high for 2009 in September due to shipments of new products to Apple, according to a Chinese-language...

OmniVision has secured CMOS image sensor (CIS) orders for upcoming Apple iPods, according to market sources.

Nvidia built its name around satisfying PC gamers' desire for better graphics, higher resolutions, and higher frame rates, from one GPU generation to the next. But around five years...

"The design of the iPod Shuffle is so simple that it's little more than a chunk of memory with a single-chip media player attached to it," said Andrew Rassweiler, director...

Taiwan-based IC design house Elan Microelectronics has filed a patent infringement lawsuit against Apple with the United States District Court for the Northern District of California,...

Apple will launch its third-generation iPod shuffle in the Taiwan market at NT$3,000 (US$88) soon, according to Apple Taiwan.

Pegatron Technology and Catcher Technology are both expected to benefit from Apple's new iPod shuffle, according to a Chinese-language Economic Daily News (EDN) report.

A 1GB iPod shuffle, without any accessories such as earphones, is now available for sale through retail channels in Taiwan for NT$900 (US$27), 47.1% lower than the official price...

More than half of all automobile models sold in the United States in 2009 will offer optional support for Apple's iPod, reflecting automakers' drive to accelerate sales by offering...

While Apple Computer will soon launch new editions of its iPod series of MP3 player products in the Taiwan market, this will not bring substantial competitive pressure on local and...
Related photos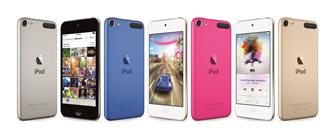 Apple iPod Touch
Photo: Company, Tuesday 21 July 2015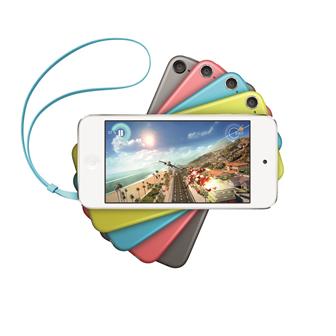 Apple iPod touch with 5MP iSight camera
Photo: Company, Friday 27 June 2014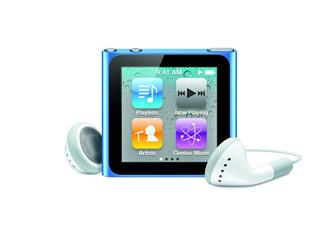 Apple iPod nano
Photo: Company, Friday 7 October 2011
Related news around the web