AMD offers new 12- and 16-core additions to Opteron 6300 series
Press release; Joseph Tsai, DIGITIMES
AMD has announced the immediate availability of its new 12- and 16-core AMD Opteron 6300 series server processors, codenamed Warsaw. Designed for enterprise workloads, the new AMD Opteron 6300 series processors feature the Piledriver core and are fully socket and software compatible with the existing AMD Opteron 6300 series. The power efficiency and cost effectiveness of the new products are ideal for the AMD Open 3.0 Open Compute Platform.
The new AMD Opteron 6338P (12 core) and 6370P (16 core) processors are optimized to handle the heavily virtualized workloads found in enterprise environments, including the more complex compute needs of data analysis, xSQL and traditional databases, at optimal performance per-watt, per-dollar.
The new AMD Opteron 6338P and 6370P processors are available through Penguin and Avnet system integrators and have been qualified for servers from Sugon and Supermicro at a starting price of US$377 and US$598, respectively.
AMD new Opteron processor specifications

Model number

Cores

Frequency

AMD Turbo Core frequency

TDP

Memory support

6370P

16

2.0GHz

2.5GHz

99W

Quad channel U/RDDR3

up to DDR3-1600; ULV and LRDIMM support

6338P

12

2.3GHz

2.8GHz
Source: Company, compiled by Digitimes, January 2014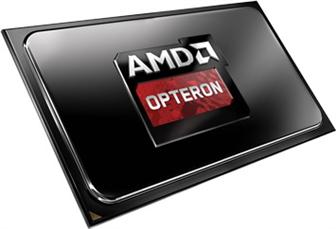 AMD Opteron 6300 series processor
Photo: Company