Solid state storage is one of the fastest growing segments in the IT industry, with SSD shipments alone forecast to see a CAGR of 63%, to reach over 201 million units in 2016, according to IHS iSuppli. Whether it is increased durability and lower power consumption as required for the new wave of ultrabook PCs and tablet devices, or unmatchable data access speeds for servers and large storage arrays, solid state storage is superior to magnetic traditional hard disk drives in almost every metric. And as NAND flash production continues to improve, alongside continual developments in controller ICs, the remaining hurdles for solid state, cost per gigabyte, lifecycle and storage density, get lower with each generation.
Digitimes recently had the opportunity to sit down with Alex Mei, CMO at OCZ Technology to discuss the company's plans during Computex Taipei 2012 and its outlook for the year ahead.
Q: What are the hot products OCZ will be showcasing at Computex 2012?
A: The main highlights will include our new enterprise class 2.5-inch SATA SSD, the Intrepid 3, which utilizes the Indilinx Everest 2 platform with optional power fail protection. We will also showcase our new Kilimanjaro platform based product the Z-Drive R5 PCI Express (PCIe) SSD, which is co-developed by Marvell and OCZ, and is the ideal SAN accelerator solution, utilizing native PCIe to deliver exceptional bandwidth for enterprise and server storage. We are making a major push into the enterprise segment, so attendees can also expect to see next generation client solutions including our award winning Vertex 4 and an upcoming external SSD named Lightfoot that leverages the ultra-fast Thunderbolt interface.
Q: How did OCZ and the storage market as a whole perform over the past year?
A: Solid state drives now play a fast growing role in the overall storage market and the overall total addressable market (TAM) continues to increase fueled by adoption by OEMs, the DIY market and the enterprise space. In our last fiscal year our SSD revenue was US$338.9 million, up 154% compared with US$133.2 million in fiscal year 2011. Fourth-quarter 2012 SSD revenue reached a record US$103.2 million; an increase of 77% compared with fourth-quarter 2011 SSD revenue of US$58.2 million.
Q: What are the main differences between the markets for consumer (client) and enterprise storage, and how do you go about designing and manufacturing products for each market?
A: Consumer and enterprise SSDs can be equally fast when it comes to bandwidth but they are ultimately designed to address two very different markets. On the consumer side key requirements include performance, reliability, endurance and affordability. On the enterprise side these elements are also important but with the added measure of price per IOPS (Input Output Per Second). There are also unique challenges that enterprise clients face in terms of deployment, maintenance costs and having to deal with managing and complex storing data sets 24/7/365. There are also different interface requirements, for example SAS is much more prevalent in the enterprise space where drop in replacements into existing infrastructure or dual-port functionality is required.
Both markets are experiencing growth and yet there are only a few companies that possess the actual technology and infrastructure to address both the client and enterprise solid state storage markets. We believe that we can add real value in these markets through innovation in both hardware and software design and have built up a strong technical organization to support the unique requirements of both. Our research and development also benefits from designing and manufacturing for both markets; for example advanced technologies that are designed to improve performance and endurance on our enterprise Z-Drive PCie SAN accelerator SSDs have been implemented on our RevoDrive3 PCIe SSDs which are targeted at gaming and workstation applications.
Q: What makes OCZ enterprise drives different than the client parts?
A: These are two very different product lines, for example our Z-Drive R4 PCIe and Talos SAS solutions are designed specifically for enterprise and server storage and can be customized to match a client's specific application and data pattern. These drives are available with numerous flash options including MLC, eMLC and SLC and also feature enterprise options like power-fail protection. These solutions are designed for deployment into mission critical environments where heavy workloads and data accessibility, data protection and endurance are required.
Q: What makes OCZ unique in the SSD space?
A: There are many companies out there that address only one side of the market, either client or enterprise, and many SSD companies are simply rebranding products. We have made many acquisitions to bring key technologies in house, examples of these acquisitions include Indilinx which brought in controller and firmware expertise, and Sanrad which allows us to provide virtualization software and is a key element in the delivering enterprise total storage solutions. OCZ not only designs and manufacturers our own SSDs we have the ability and to customize solutions that address the real challenges clients face. This enables us to tailor everything including the form factor, interface and firmware to support the unique requirements of our customers. Whether it is a client or enterprise application we are working diligently to push the envelope in terms of performance, innovation, reliability and superior total cost of ownership for our valued clients.
Q: What are you expectations for Windows 8? What opportunities will the new OS present for OCZ in the client segment?
A: Any time there is a major OS release it represents an opportunity for hardware developers to optimize and deliver new platforms that utilize the latest software. In the case of Windows 8 the user experience will be enhanced and this is applicable to everything from desktops and notebooks to especially tablet and media center PCs. We will be able to support this launch with our SSDs which are designed to further enhance performance by booting faster, and read and write data more quickly. Our SSD technology is also ideal for mobile devices which require smaller form factor storage solutions which also utilize less power. At the end of the day this new OS release is an opportunity for us to once again provide added value to a range of computing devices and deliver a richer overall user experience.
Q: What are the fastest growing SSD interfaces in the enterprise segment? Is PCIe gaining traction?
SATA continues to be the largest portion of the market but we are seeing growth in both SAS and PCIe SSDs in the enterprise. We have seen a lot of traction in the workstation and enterprise spaces for PCIe SSDs in particular where customers require increased bandwidth, which would normally saturate other interfaces, and also desire increased density and greater manageability.
Q: What are critical factors for SSDs when addressing the SAN acceleration/replacement market?
A: It is critical to combine both hardware and software together like our PCIe Z-Drive SSD and our VXL virtualization software to create a total storage memory platform that integrates seamlessly with existing servers at the system bus and kernel level, creating a new flash memory tier and dramatically increasing throughput and application performance while reducing capital and operating costs. These solutions must be easy to deploy, accelerate throughput and reduce latency while reducing maintenance costs and improving total cost of ownership for data centers.
Q: How do SSDs fit into cloud computing?
A: The cloud has helped fuel the need for faster more reliable storage. Driving down the costs associated with IT is important and the increased bandwidth and improved efficiencies that are achievable by using solid state drives makes them a critical piece of this evolving cloud computing landscape. The ability to create new ways for users to interact and access their data over the cloud is changing the very way that businesses can operate and the fact that cloud computing allows companies to scale their businesses at the rate they choose provides more agility than big investments in traditional large-scale infrastructure. By using SSDs to address the most "hot data" on the top tier, cloud providers can cost effectively deliver the very best experience to their users.
Q: Where does Taiwan fit into OCZ's operations?
A: Taiwan is, and always has been, critical to OCZ. While our corporate headquarters are located in San Jose, CA. Taiwan serves as our central location for the entire APAC region. Today we have multiple sites in Taiwan including our sales/marketing office in Taipei as well as our manufacturing facility in Taoyuan. Both our client and enterprise solid state solutions are manufactured at our own Taiwan plant and we have recently invested in more than doubling the size of our operations, including adding new SMT lines and the staff to support the new facility. We find the economic climate and skilled talent pool in Taiwan to be excellent, and over the last few years have continued to expand our presence here by increasing our sales and manufacturing operations to support our fast paced worldwide growth.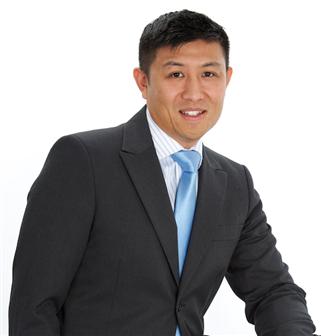 Alex Mei, CMO at OCZ Technology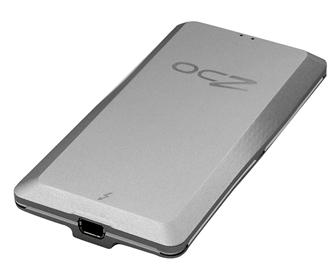 Lightfoot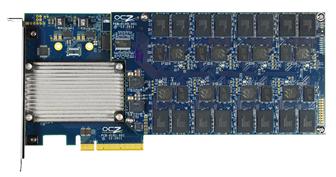 OCZ Z-Drive R5