Nufront introduces ARM-based CPU and dual-mode baseband chipset solutions to meet the needs of various types of mobile smart products
Sponsored content
Guangdong Nufront CSC is a China-based IC chip provider. The firm mainly produces chips for devices such as tablet PCs, all-in-one (AIO) PCs, and set-top boxes (STBs). Nufront will be showcasing new products such as its NS2816M and NS115 chips for tablet PCs, and a new baseband chip for smartphones, the Telink7619, during Computex 2012 in Taipei, Taiwan from June 5-8, 2012.
Nufront was established in June 2004 with its first office located in Bejing, China. Through support from the government, Nufront began R&D of T-MMB systems. By 2006, Nufront's T-MMB system had passed field tests conducted by the government. By November 2007, the firm had announced success in developing the first T-MMB chip called NF9001. In 2009, Nufront added two new branches, Beijing Pu Ji Xin Technology and Beijing Nufront Mobile Communication Technology. By August 2010, Nufront had developed its first PC chip, the Nusmart2816, consisting of an ARM Cortex-A9 dual-core CPU, made with a 40nm process and running at 2.0GHz.
At CES 2011, Nufront showcased a prototype of the world's fastest tablet PC. In July of the same year, the firm established another branch, Shanghai Nufront Electronic Technology. This branch is the R&D center for the firm in Shanghai. Nufront launched its first GSM/WCDMA dual-mode baseband chip with digital RF, the Telink7619. This is China's first dual-mode chip.
In January 2012, Nufront participated in CES 2012 in Las Vegas, the US and introduced its second-generation PC chip, NuSmart2816M. In April 2012, the firm introduced a third-generation dual-core chip, the NS115, at the 2012 Hong Kong Electronics Fair, Spring Edition.
Nufront started developing IC chips in 2009. The firm saw the future trend of putting all components into a single chip. At the same time, the firm began moving its technology towards PC chips and 3G baseband chips. The boom of the smartphone market, which began in 2011, proved that Nufront made a wise choice in entering the market early. Currently, NS115, the high-efficiency, low power consumption chip for smartphones, is in commercial production. NS115 adopts package-on-package (POP), and the firm will add its first-generation GSM/WCDMA 3G baseband chip to form a complete smartphone solution by the end of 2012, according to Nufront.
At Computex 2012, the main focus of Nufront's exhibition will be to showcase its tablet PC chips, NS2816M, NS115, and baseband chip Telink7619. Nufront indicated that NS2816M, a high-performance tablet PC chip, has been launched in the market, making Nufront the first China-based chip maker to mass produce such products to support Android 4.0, Cortex A9 dual-core, tablet PC platforms. As for the NS115, it is the firm's third-generation dual-core platform. Features such as energy consumption has been greatly improved, said Nufront. The average energy consumption of the chip running at 1.5GHz is below 500 milliwatt (mW). Another product that Nufront will be showcasing at Computex 2012 is its Telink7619. The product is Nufront's first generation of WCDMA 3G baseband chip, which adopts digital RF technology to help reduce chipset energy consumption by 30% compared to similar products that adopt analog RF.
Nufront's main customers are tier-one and tier-two tablet PC brands in China. The firm hopes to have more access to Taiwan-based customers to cooperate on tablet PC and other mobile devices. Nufront hopes to combine Taiwan-based firms' strong design skills to develop superior products.
Nufront said it plans to cooperate more closely with firms in emerging markets such as India, Southeast Asia and South America. According to the firm, demand for tablet PCs and other mobile devices has been strong in emerging markets and Nufront has been working closely with customers to develop products that can satisfy the particular demands of these markets such as costs, functionality, and energy consumption.
The firm stated its goal is to become a comparable firm to Qualcomm and MediaTek. Nufront aims to create a unified platform that consists of both telecommunication and PC functions to meet the needs of various types of mobile smart products.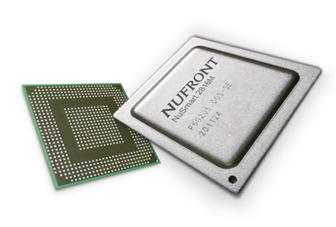 NS2816M
Photo: Company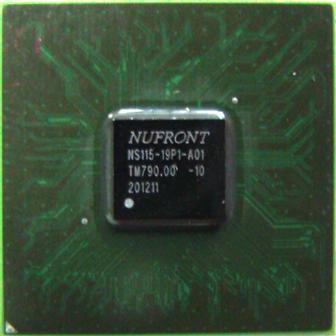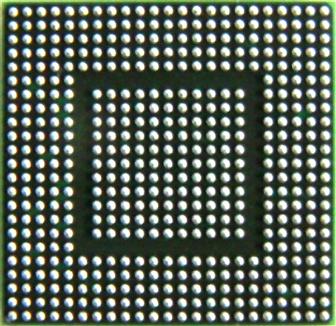 NS115
Photo: Company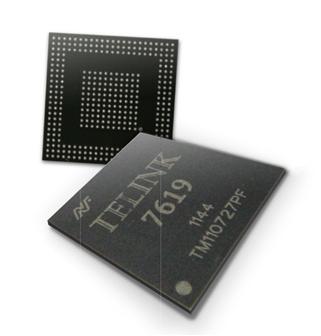 Telink7619
Photo: Company