Nvidia has launched the first GPUs based on its next-generation Kepler graphics architecture.
For desktop gaming, the Nvidia GeForce GTX 680 GPU provides a faster, smoother and richer experience, claims Nvidia. For notebooks, the new lineup of GeForce 600M GPUs enables smaller, more powerful designs than were previously possible. Both are available immediately.
Kepler is based on 28nm process technology and succeeds the 40-nm Nvidia Fermi architecture, which was first introduced into the market in March 2010.
Compared with the closest competitive product, the GeForce GTX 680 GPU is more than 300% faster in DirectX 11 tessellation performance and up to 43% faster in cutting-edge games, yet consumes 28% less power, according to Nvidia. It also provides twice the performance per watt of the GeForce GTX 580, the flagship Fermi-based processor that it replaces.
Setting the standard for future enthusiast-class GPUs, the GeForce GTX 680 is built on an array of new technologies, including SMX, a new streaming multiprocessor block that delivers twice the performance per watt of previous-generation products; special board components, including acoustic dampeners, high-efficiency heat pipes and custom fins, that create a quiet gaming experience; Nvidia GPU Boost technology; new FXAA and TXAA anti-aliasing and adaptive VSync technologies; and support for up to four separate displays, three of them in 3D, off a single card for a massive 3D gaming experience.
The Nvidia GeForce 600M family of GPUs, when paired with the latest processor technology from Intel, enables ultrabook and notebook designs that are thin, light and fast. Technological advances that set them apart from the competition include Nvidia Optimus technology, Nvidia Verde notebook drivers, Nvidia PhysX engine support, optional Nvidia 3D Vision technology, optional Nvidia 3DTV Play software, and Nvidia SLI technology.
The Nvidia GeForce GTX 680 GPU is available now from the add-in card suppliers worldwide including Asustek Computer, Colorful, EVGA, Gainward, Galaxy, Gigabyte Technology, Innovision 3D, Micro-Star International (MSI), Palit, Point of View, PNY, and Zotac. Expected pricing is US$499.
The following manufacturers will be shipping ultrabooks and notebooks based on the GeForce 600M family of GPUs: Acer, Asustek, Dell, Hewlett-Packard (HP), Lenovo, LG, Samsung, Sony and Toshiba.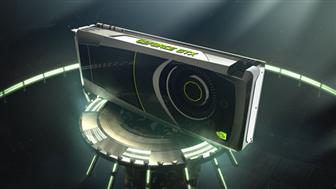 Nvidia GeForce GTX 680 graphics card
Photo: Company