SAN JOSE, CA-May 10, 2011 - OCZ Technology Group, Inc. (Nasdaq:OCZ), a leading provider of high-performance solid-state drives (SSDs) for computing devices and systems, today unveiled the Agility 3 and Solid 3 SATA III SSD product lines. The Agility 3 and Solid 3 are designed to cater to speed-seeking enthusiasts in search of the best value for performance. Using the latest technology, these new series deliver nearly double the performance of the previous generation and offer a more cost-effective alternative to current SATA 6Gbps SSDs on the market.
"With increased availability of SATA III platforms, the demand for the latest generation SSDs has grown rapidly," said Ryan Petersen, CEO of OCZ technology Group. "We are addressing this demand with new products that offer both the best performance and value for consumers. The new Agility 3 and Solid 3 SSDs make it easier than ever for consumers take advantage of the new SATA III interface. When coupled with the speed and reliability benefits that our SSDs offer over traditional hard drives, it makes the two new series the ideal choices for mobile and desktop applications."
Agility 3 and Solid 3 SSDs feature the leading-edge SandForce SF-2200 SSD processor and help improve the overall computing experience compared to traditional mechanical hard drives and SATA II SSDs. The Agility 3 delivers up to 525MB/s reads, 500MB/s writes, and up to 60,000 4KB random write IOPS while the value-oriented Solid 3 features 500MB/s reads, 450MB/s writes, and 20,000 4KB random write IOPS.
Available in a new boot-drive size 60GB capacity as well as 120GB and 240GB options, Agility 3 and Solid 3 SSDs feature TRIM support to optimize performance over the drive's lifespan. Both solutions come backed by a 3-year warranty for ultimate customer satisfaction and peace of mind.
About OCZ Technology Group, Inc.
Founded in 2002, San Jose, CA-based OCZ Technology Group, Inc. (OCZ), is a leader in the design, manufacturing, and distribution of high performance and reliable Solid-State Drives (SSDs) and premium computer components. OCZ has built on its expertise in high-speed memory to become a leader in the SSD market, a technology that competes with traditional rotating magnetic hard disk drives (HDDs). SSDs are faster, more reliable, generate less heat and use significantly less power than the HDDs used in the majority of computers today. In addition to SSD technology, OCZ also offers high performance components for computing devices and systems, including enterprise-class power management products as well as leading-edge computer gaming solutions. For more information, please visit: http://www.ocztechnology.com/.
Media Contact:
OCZ Technology Group, Inc.
Jessica Luken, Dir. Global Marketing
408-440-3426
jluken@ocztechnology.com

Investor Relations Contact:
OCZ Technology Group, Inc.
Bonnie Mott, Investor Relations Manager
408-440-3428
bmott@ocztechnology.com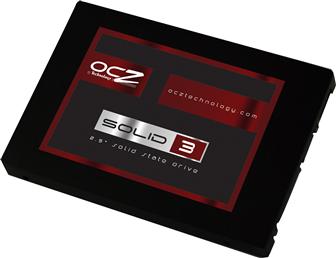 OCZ Solid 3 SSD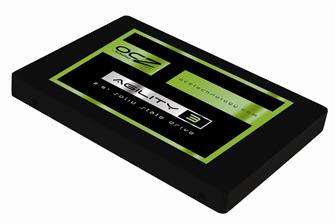 OCZ Agility 3 SSD
Photos: Company