60 news items tagged SATA
Kioxia (formerly Toshiba Memory) has announced that its lineup of PCIe 4.0 NVMe enterprise solid state drives (SSD) has achieved PCI-SIG compliance for PCIe 4.0 and University of...

Taiwan's ASMedia Technology is expected to complete tape-outs for PCIe 4.0 interface chip solutions by the end of 2019, seeking to strive for more contract design orders from AMD...

Driven by sharp price falls for NAND flash chips, global shipments of SSDs are estimated to surge 20-25% in 2019 from 200 million units seen in 2018, and PCIe SSDs are expected to...

NAND flash device controller specialist Silicon Motion Technology expects its revenues for the second quarter of 2018 to register increases of 3-8% sequentially and 1-6% on year,...

Toshiba Memory has announced its latest lineup of NVM Express (NVMe) and SATA data center solid-state drives (SSD) in multiple form factors. The new SSDs offer cloud data centers...

SK Hynix has announced the company completed recently the development of enterprise SATA SSDs built using its 72-Layer 512Gb (Gigabits) 3D NAND flash chips.

With the global NAND flash industry successfully transitioning to the 64/72-layer 3D specification era in 2017, Taiwan-based Phison Electronics is prepared to advance further to the...

Synopsys has announced the successful tape-out of a broad portfolio of DesignWare Foundation and Interface PHY IP for TSMC's 7nm process technology, including logic libraries, embedded...

Solid State System (3S) has announced it is teaming up with Marvell to develop DRAM-less SSD controller solutions.

At the China Data Summit 2015 held in Beijing on November 5, Robin Zhou, the VP of Sage Microelectronics (Hereinafter referred to as Sage-Micro) demonstrated the worlds highest density...

Micron Technology has announced a new encryption-enhanced solid state drive (SSD) for read-centric data center workloads, accelerating the transition from legacy hard disk drives...

SanDisk has introduced new solid state drives (SSD) - portable SSDs and 2TB SATA SSD for cloud data services - and two new USB 3.0 flash drives, which are now being showcased at the...

Enova, the leading cryptographic ASIC engineering company, introduces X-Wall MX+, SATA-to-SATA (Gen 3, 2 & 1) Real-Time Cryptographic ASIC Protecting "Data-in-Transit"...

IoT devices, which have been receiving a great deal of attention from the global ICT industry have several major characteristics: versatility, reliability, security, small-size, mobility...

Silicon Motion Technology has introduced its latest SATA 6Gb/s SSD controller solution, the SM2256, supporting 1Xnm triple-level cell (TLC) NAND from all major NAND suppliers.

Phison Electronics has announced its latest quad-core SATA 6Gb/s SSD controller, the PS3110. The PS3110 is ideal for entry-level enterprise SSD solutions supporting up to 2TB, the...

USB controller maker ASMedia will begin to sample USB 3.1 to SATA device controller chips in August 2014, according to company president Chewei Lin.

At Computex Taipei 2014, WD, a Western Digital company, is demonstrating its first hard drive with PCI Express (PCIe) support. Technological cooperation with its partners has resulted...

WD, a Western Digital (NASDAQ: WDC) company, and world leader in storage solutions, will be demonstrating the first PCI Express hard drives at Computex Taipei, June 3-4, 2014. Enabled...

Since 1998 when it delivered the 1st Direct IDE-IDE RAID 1 disk array subsystem in the world, Accordance Systems has continued providing different disk array products for over 16...

AMD reportedly will cooperate with Taiwan-based ASMedia Technology, a subsidiary of Asustek Computer, to integrate transmission interfaces such as SATA Express onto its next-generation...

OCZ Technology shifted its corporate focus away from legacy DRAM memory modules in 2011, and has since built on its expertise in high-speed memory to become a leader in the design...

OCZ Technology Group, Inc., a leading provider of high-performance solid-state drives (SSDs) for computing devices and systems, announced the latest addition to the popular Deneva...

Silicon Motion Technology has announced that it has begun sampling its SM2246EN ultra high-performance and low-power consumption SATA 3.1 (6Gb/s) SSD controller for clients. The chip...

Innodisk, a designer and manufacturer of SSDs for commercial and industrial applications, announces the availability of SATA III products for aerospace and defense applications. Innodisk...
Related photos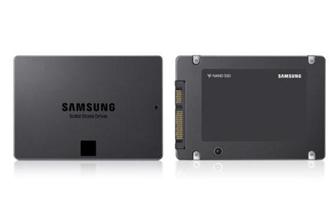 Samsung OLC SSD
Photo: Company, Wednesday 15 August 2018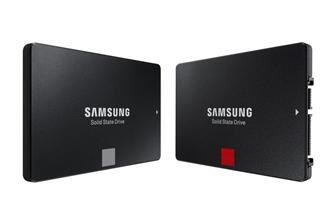 Samsung 860 PRO, 860 EVO SSD
Photo: Company, Friday 26 January 2018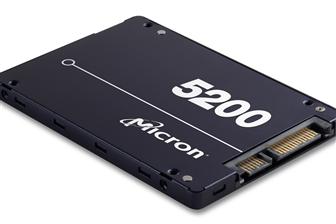 Micron 5200 SATA SSD
Photo: Company, Thursday 25 January 2018
Related news around the web