Computex 2010: XPAL Power to introduce next-generation portable charger products
Press release, staff reporter, DIGITIMES, Taipei
A pioneer of portable chargers, Tennrich is launching new products during Computex Taipei 2010 and will hold a press conference in meeting room 404, Taipei World Trade Center, Nangang Exhibition Hall, Thursday, June 3.
The company will highlight features of new portable chargers products, including solutions for Nintendo gaming devices, pico projectors, and the MacBook notebook. The company is also showcasing its products in the Nangang Exhibition Hall, 1F, Components & Parts Booth, I1118, I1124, I1217, I1223.
Portable chargers are now a product line used by Energizer (Energi To Go). The solution is designed to save power by using Energizer batteries in a charger to provide power whenever and wherever you need, such as at an airport or on a train. The concept is to extend battery life and charge consumer electronics (CE) devices without using the original adaptors and cables. The charger supports more than 90% of CE devices, and is constantly being updated. The company's goal is to create a universal battery that can be used by most of the latest CE devices to hit the market.
Tennrich is a pioneer in the portable power industry and the company developed its own brand, XPAL Power. The company also started a licensing partnership in June 2008 with Energizer.
The company's Energy Business Unit was established in 2004 especially for developing portable chargers and tapping the potential of the CE accessory and peripheral markets.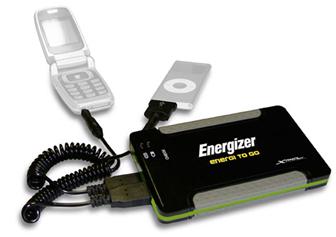 Energizer Energi To Go
Photo: Company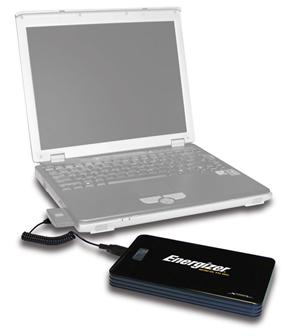 Portable chargers can power notebooks, handsets and other mobile devices
Photo: Company