CES 2010: Asustek attempts to bring innovation to life
Press release, January 7; Joseph Tsai, DIGITIMES
Asustek Computer chairman Jonney Shih has unveiled the company's latest innovations, including the NX90 Bang & Olufsen ICEpower notebook by David Lewis, the Eee PC Seashell Karim Rashid Collection, and three concept devices inspired by Asustek's Cloud computing-based Waveface technology.
Designed by B&O chief designer David Lewis, the NX90 features a polished aluminum exterior and palm rest that match the black keyboard and dual touchpads. The notebook also adopts two speakers featuring ICEpower technologies including Sonic Focus, which helps to ensure that all audio is reproduced as flawlessly as possible, the company claimed. The NX90 also offers dual touch pads allowing users to experience an intuitive DJ-like control.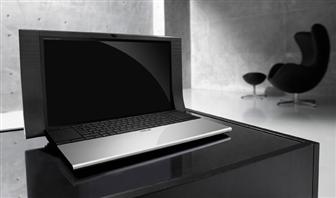 Asustek NX90 Bang & Olufsen ICEpower notebook
Photo: Company
The Eee PC Seashell Karim Rashid Collection features an exterior design of fluid waves with two color choices of pink or brown.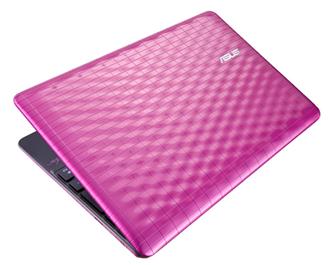 Asustek Eee PC Seashell Karim Rashid Collection
Photo: Company
Developed in response to gamers' demands for an advanced mobile gaming machine, Asustek has showcased the ROG G73Jh notebook that adopts the latest Intel Core i7 processor, DirectX 11 capable ATI Radeon HD 5870 GPU, up to 8GB of DDR3 memory, 8-channel HD audio with EAX 4.0 compatibility, on-the-fly overclocking, ambient lighting, and 1TB of storage space for gaming and multitasking performance.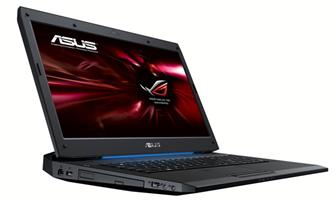 Asustek ROG G73Jh gaming notebook
Photo: Company
Asustek has also introduced the Bamboo U33Jt, a new notebook clad in a bamboo exterior. Produced using an improved in-mold layer (IML) manufacturing process, each Bamboo U33Jt notebook bears its own distinctive, natural patterning that provides individuality in a green-inspired product.
The Disney Netpal (Eee PC MK90H) combines technology and industrial design to deliver a children-friendly product featuring software that makes learning easy.
The ultra-slim Designo MS246H LCD monitor features a 16.5mm sleek geometric design and integrates Full HD 1080p resolution, 2ms gray-to-gray response time, 50,000:1 contrast ratio and a unique ring stand with Ergo-Fit technology for easy tilt-adjustment.
The RT-N16, a high performance Gigabit router compatible with IEEE 802.11n, adopts MIMO technology to provide up to 300Mbps WLAN throughput in an easy-to-configure product.
The Touch AiGuru SV1T, is a videophone which features a large 7-inch touchscreen to speed up character input, making the user's video call a more intuitive and fun experience.
Asustek will also showcase a project named Waveface, based on cloud computing.
Asustek's Waveface-based products include the Waveface Casa, a large widescreen display that acts as both entertainment center and Internet portal. When not in use, a flexible, decorative cover obscures most of the screen, only exposing small areas that display contextually-relevant information.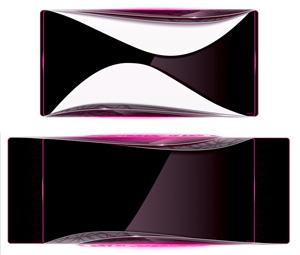 Asustek Waveface Casa
Photo: Company
The Waveface Light is an interface to the cloud that can be used in a conventional screen-keyboard configuration or as a flat, single-screen tablet. The device is equipped with a touch-sensitive screen and backed by a soft, flexible material.
Asustek Waveface Light
Photo: Company
The Waveface Ultra, a high-portable device that can be strapped to one's wrist, the device provides anywhere, anytime access to information and services. Its display can be snapped flat to enlarge the viewing area.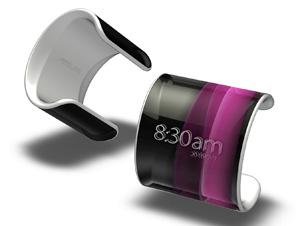 Asustek Waveface Ultra
Photo: Company