Nvidia has announced that Microsoft's new Zune HD portable media player is powered by the company's Tegra processor.
The Zune HD player is the first portable media player to combine HD-compatible video, HD radio receiver, full-screen Internet browsing, an organic light emitting diode (OLED) touchscreen, and Wi-Fi.
Nvidia's Tegra processor features eight independent processors, each designed for a specific class of tasks - among them are an HD video processor, an audio processor, a graphics processor, and two ARM cores, while the processors can work together or independently to minimize power consumption.
The Zune HD player also features Nvidia's nPower technology, which optimizes system power use and enables extended HD video and MP3 playback time, the company said.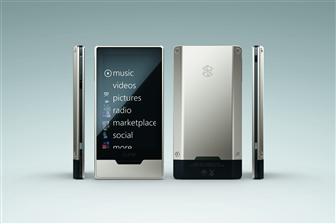 Microsoft Zune HD Platinum portable media player
Photo: Company