Taiwan's Walton Chaintech is showcasing memory products including a lineup of SSDs with capacities up to 250GB, and DDR3 modules overclocked to 2133MHz at the ongoing Computex Taipei 2009 IT trade show.
Walton Chaintech's Apogee Mars SSD has approximately 50% faster read speeds and 30% write speeds than its industry-standard counterparts, claimed the company. With an internal 512MB Mobile SDRAM cache, the portable device is able to achieve a random access time of less than 1ms, the company noted.
Available in 3GB (1GB×3) and 6GB (2GB×3) kits, the new Walton Chaintech triple-channel DDR3 modules operate at 1.65V with latency ratings of 9-9-9-27, Walton detailed.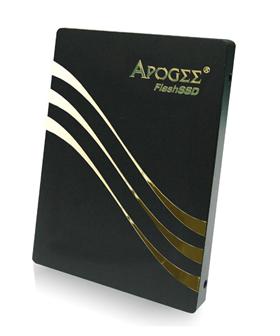 Walton Chaintech Apogee Mars SSD, with read up to 240MB/sec and write up to 180MB/sec
Photo: Company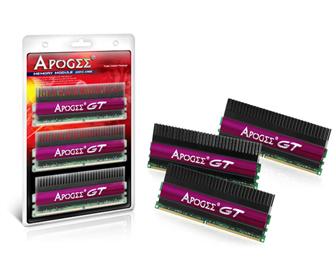 Walton Chaintech 6GB triple-channel DDR3
Photo: Company, June 2009