Samsung Electronics America has announced the N110 and N120, new additions to the company's netbook lineup.
The N110 and N120 are both currently available with prices of US$469 and US$459, respectively.
The N110 netbook weighs 2.78lbs and features a 10-inch LED SuperBright Glossy Backlit Display, along with a 6-cell (5900mAh) lithium battery providing battery life up to nine hours of continuous use, claimed Samsung. The N110 is equipped with a 1.6GHz processor, 1GB of RAM and 160GB hard drive, the company noted.
The N120 netbook includes an SRS 2.1 channel system, featuring two 1.5W stereo speakers and a dedicated subwoofer, and integrated 1.3-megapixel camera. With a 6-cell (5200mAh) lithium battery the netbook can run six hours continuously, the company added.
Samsung N110 and N120 netbooks specifications

Model

N110

N120

CPU

Intel Atom N270

Memory

1GB

Display

10.1-inch WSVGA Super Bright Glossy Backlit

Storage

160GB HDD

Battery

6-cell (5900mAh) lithium ion battery

6-cell (5200mAh) lithium ion battery

Sound system

3W stereo Speaker (1.5W × 2)

3W stereo Speaker (1.5W × 2) with Subwoofer
Sources: Company, compiled by Digitimes, April 2009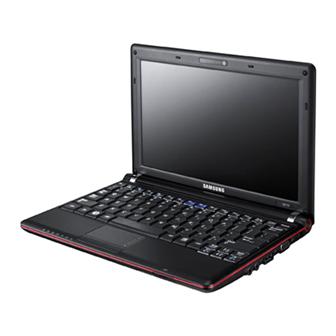 Samsung N110 netbook
Photo: Company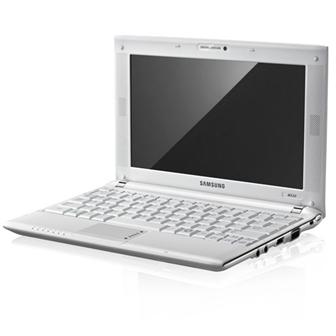 Samsung N120 netbook
Photo: Company