Acer has introduced a new line of smartphones at the Mobile World Congress. The first devices include Acer M900, F900, X960 and DX900, according to the company.
The Acer M900 is a smart handheld device that allows users to keep track of their activities and access their contacts and files through synchronization with a notebook or desktop computer. Pre-installed with Windows Mobile 6.1 Professional, Outlook, Mobile email and Office Mobile (Word, Excel and PowerPoint) users can maintain efficiency on the go, Acer said. HSDPA connectivity enables fast data transfer and the 3.8-inch WVGA touchscreen dramatically improves the web browsing experience, Acer claimed. The M900 comes equipped with GPS, FM Radio, voice recorder and voice commands, as well as expandable memory, and a 5-megapixel auto-focus camera with flash.
With a 3.8-inch WVGA touchscreen and touch keyboard, the F900 is able to display more information on screen while offering an excellent mobile browsing experience, claimed Acer. The F900 also comes with an integrated 3.2-megapixel auto-focus camera with flash, GPS, FM Radio, voice recorder, voice commands, expandable memory, and 3.75G HSDPA/HSUPA and Wi-Fi connectivity, said Acer.
The X960 features a high-resolution 2.8-inch VGA touchscreen and five-way navigation button. Embedded GPS functionality provides reliable positioning and easy navigation with software available through retailers. The X960 comes with a VGA 3.2-megapixel auto-focus camera with flash as well as a front-side camera for video calls, added Acer.
The DX900 is the world's first dual-SIM smartphone to support both 3.5G (HSDPA) and 2.75G (EDGE) SIM cards allowing users you to keep track of both personal and business communications, claimed Acer. The touchscreen allows one-hand navigation while the ultra-sharp 2.8-inch VGA display improves web browsing, said Acer. The DX900 has a new interface designed for easy navigation with large finger-friendly buttons for a smooth browsing experience. It also features 3D animated icons and transition effects and allows important information to be displayed on one screen, Acer highlighted.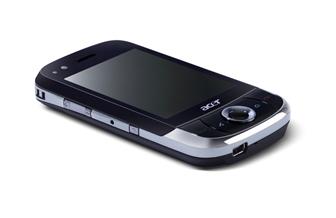 Acer X960
Photo: Company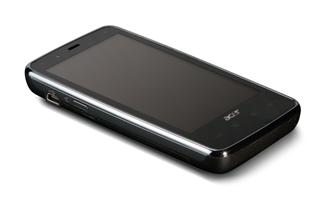 Acer F900
Photo: Company