VIA and HP have jointly announced the HP Compaq dx2020 enterprise desktop PC using a VIA C7-D processor for the low power consumption PC market in China.
The HP Compaq dx2020 uses a VIA C7-D processor, which VIA claims is the first carbon neutral processor in the world with a maximum 20W power consumption. The PC is compliant with the European Union's (EU) RoHS (Restriction of Hazardous Substances in Electrical and Electronic Equipment) directive and also certified by the China Energy Conservation Program (CSCP).
The HP Compaq dx2020 features DDR2 memory, SATA hard drive and USB 2.0 ports, plus VIA UniChrome Pro II integrated graphic processor for multimedia support. The HP Compaq dx2020 features VIA's StrongBox technology and PadLock security engine to protect the confidential information of companies.
HP Compaq dx2020 desktop PC key specifications

Item

Detail

Processor

VIA C7-D processor 1.5GHz

Chipset

VIA CN700

VGA

VIA UniChrome Pro II

Memory

Up to 1G DDR2 533 SDRAM

Hard drive

Up to 160G SATA hard drive, up to 3GB/s data transfer
Source: Company, compiled by DigiTimes.com, April 2007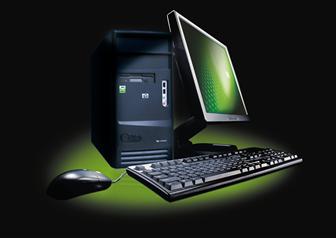 HP Compaq dx2020
Photo: Company, compiled by DigiTimes.com, April 2007