Complete coverage of Computex Taipei 2011 at DIGITIMES. The show will be held from May 31-June 4. It is the largest show in Asia, and one of the world's leading ICT event. This year marks the 31th year of the event will be Taiwan's largest export exhibition, with more than 35,000 international buyers expected to attend.
Save energy and money, everybody knows and wants to do it, people can unplug electronic appliances when they are not used, but it is not convenient, because people is people, people...

Taipei, Taiwan - June 1, 2011 - PNY Technologies, Inc. ("PNY"), a global leader in DRAM Memory and Flash Memory products, today announced the new Hook Attache USB Flash...

Taipei 2011 - KINGMAX, a world-renowned memory manufacturer who has been in vigorous pursuit of innovation and quality, will proudly feature various world's first in COMPUTEX 2011...

Taoyuan, May 2011 - ENERMAX enters the heavyweight class with its new MaxRevo. As a leading innovator in PSU industry, ENERMAX developed yet another high-performance, extreme efficiency...

CyWee Group Ltd., a leading provider of wireless and motion processing solutions, has announced their full lineup of technology solutions that will be featured at Computex 2011 in...

Cayin is showcasing its newly released dual-display digital signage players and in-depth digital signage integrations for different vertical markets at Computex 2011.

With a number of ODMs feeling left out due to Microsoft not inviting Taiwan-based IT vendors to participate in its Integrated Development Program (IDP) specifically for developing...

Considering the rapid growth of Android-based mobile computing devices, the mobile segment really is on a tear. Nvidia recently pointed out that the cumulative shipments of iOS and...

Acer has showcased its Microsoft Mango-based smartphone, the W4, at the ongoing Computex 2011. But Acer did not offer the smartphone for visitors to test its functionality as it is...

Intel executive vice president Sean Maloney has said that by the end of 2012, 40% of the consumer notebook market segment will encompass an emerging new breed of no-compromise computers,...

Notebook models with Shuriken ultra-thin panel technology debuted at Computex 2011 with Taiwan-based Compal Electronics and Acer as well as some of Compal's downstream partners such...

Taipei, Taiwan (May 24, 2011) - AAEON, a premier Industrial PC manufacturer, announced the newest addition to the ACP series: ACP-5182. The ACP-5182 is 18.5" Industrial-grade,...

Gigabyte Technology is one of a few Taiwan-based companies that has continued to build success in the desktop PC motherboard segment, in particular the so-called DIY market which...

Prior to Computex 2011, we wanted to get NVIDIA's opinions on a number of topics that affect both them and the industry. So in order to gain insight we sat down and had a conversation...

Linaro is marking its first anniversary with demonstrations of the latest open source software running on its members' hardware at the ongoing Computex 2011. The company also announced...

Like every year, the Computex Taipei exhibition is one of the world major events for computer consumers and professionals, and like every year GIGABYTE will be there to introduce...

GIGABYTE is thrilled to introduce a fantastic lineup of innovative notebook computers at COMPUTEX 2011. Exciting products to be showcased include the series P2532 3D and Full HD multimedia...

Late last year the Wi-Fi Alliance introduced the Wi-Fi Direct peer-to-peer specification that allows Wi-Fi devices to talk to each other without the need for wireless access points...

SanDisk has introduced two new solid state drives (SSDs) for the mobile computing market – the U100 series for ultra-thin notebooks and the i100 targeted at tablet PCs –...

One major topic at Computex Taipei this year is the rise of mobile computing devices built on the ARM platform. This trend is pitting multiple semiconductor firms against computing...

Taipei, Taiwan, May 31, 2011 - GIGABYTE TECHNOLOGY Co., Ltd, a leading manufacturer of motherboards, graphics cards and computing hardware solutions is again excited to participate...

Sparkle Corp was established as a manufacturer in the professional graphics cards industry more than 30 years ago. Sparkle delivers complete solutions of high-speed performance and...

May 20, 2011, Taiwan - One of the most advanced high performance memory developers, AVEXIR Technology, announced the new series of product line during Computex 2011 Taipei. You will...

Touch technology is everywhere and has limitless possibilities for growth. Sentelic Corporation, with more than 120 patents in the touch control industry, will display a full range...

Taipei, Taiwan, 31 May 2011 - Memoright, an innovative maker of SSDs, today announced a 800GB 2.5" SSD at Computex Taipei 2011 (31 May - 4 June 2011, Booth No. K709, Nangang...
Related photos

Computex 2011: Avexir Core series DRAM module
Photo: Company, Jun 3.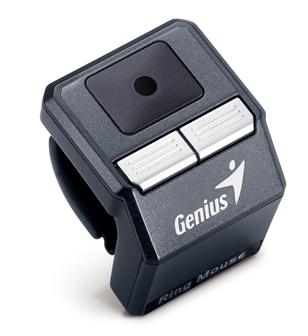 Genius' Ring Mouse is a 2.4GHz wireless thumb controller
Photo: Company, Jun 2.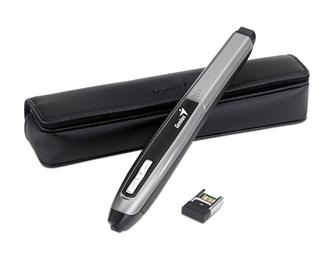 Genius' Pen Mouse is a 2.4GHz wireless pen style mouse
Photo: Company, Jun 2.