Complete coverage of Computex Taipei 2011 at DIGITIMES. The show will be held from May 31-June 4. It is the largest show in Asia, and one of the world's leading ICT event. This year marks the 31th year of the event will be Taiwan's largest export exhibition, with more than 35,000 international buyers expected to attend.
Etron Technology's webcam controller, specialty buffer memory and USB 3.0 host controller are a demonstration of an integration of functions similar to a combination of the human...

Cayin's digital signage players empower 22 LCD screens in the Glorietta and Greenbelt cinemas at the Ayala Malls in the Philippines. This project was conducted and implemented by...

With Computex just around the corner, Digitimes decided to pay a visit to Taiwan-based video specialist AVerMedia to see what the company has planned for this year's show. President...

Asian Games is known as one of the leading manufacturers of PC- and Video Game accessories since the early 1990s. The company is not only one of the world's largest suppliers of Memory...

May 19 th , 2011, Taipei - The Audio Brand of KWorld Computer Co., Ltd., KRATOR, will be showing its latest models during 2011 Computex from May 31 st-June 4 th. Booth Info.: Nangang...

The year 2011 has been a volatile one for the hard drive disk (HDD) industry. With Western Digital having bought Hitachi Global Storage Technologies (HGST) for US$4.3 billion and...

Nvidia has announced, at Computex 2011, a new addition to its 3D Vision product family: Nvidia 3D Vision wired glasses. The new glasses make the 3D PC experience more affordable at...

Taipei, Taiwan, May 31, 2011 - GIGABYTE TECHNOLOGY Co., Ltd, a leading manufacturer of motherboards, graphics cards and computing hardware solutions today announced their latest EZ...

The global leading motherboard manufacturer ASRock Inc. is going to launch multidimensional motherboard products and the latest HTPC products at COMPUTEX Taipei 2011 from May 31 to...

Gigabyte Technology's Network & Communications business unit handles a range of product lines including servers, notebooks and all-in-one PCs. The division's goal is to leverage...

Taipei, Taiwan, 30 May, 2011 - VIA Technologies, Inc, a leading innovator of power efficient x86 processor platforms, today announced that it will demo the ultra compact ZOTAC ZBOX...

Taipei, Taiwan, May 31, 2011 - First International Computer, Inc. (FIC), a world leader in the design and production of electronic devices today unveiled their first Android tablet,...

TAIPEI, Taiwan - Jun. 1, 2011 - Qualcomm Atheros Inc., the networking and connectivity subsidiary of Qualcomm Incorporated (NASDAQ: QCOM),...

Despite adjustments made in the development process of Windows 8, Microsoft claimed it has reserved space for new partners to join its Integrated Development Program (IDP).

Industry leading firms Acer, Asustek, and ViewSonic have been entering the market for micro and mobile projectors to showcase mobile projecting systems with brightness up to 200 lu...

As tablet PC become the hottest topic at Computex 2011, audio sound effect players including Dolby and Digital Theater System (DTS) are turning aggressive in seeking partners at the...

Micro-Star International (MSI), a well known Taiwan-based IT brand vendor worldwide, has been operating in the IT market for close to 25 years. Starting out manufacturing PC components...

While the buzz at Computex is usually dominated by the latest system trends in the IT market, buyers understand that no trip to the show is complete without securing suppliers for...

Tablet PCs are one of the hottest items this year at Computex Taipei 2011, and while many players in this segment are Taiwan-based companies, international players such as US-based...

At 2011 Computex today, Microsoft showed hardware partners the next version of Windows, internally codenamed "Windows 8." As part of this technical preview, Mike Angiulo,...

In early 2010, Adata Technoloy launched a new corporate identity and branding strategy with an aim to further expand the company's presence and brand awareness in the international...

Hitachi's presence at Computex 2011 can be more strongly felt than its previous participation in the world's second largest IT tradeshow. For the Japanese industrial giant, Computex...

With the cloud computing market expected to grow rapidly, development of related technologies, infrastructure and software applications is looking promising. Growing adoption of cloud...

Android has been a hot topic at Computex Taipei this year, with various players discussing the pros and cons of developing apps for the respective hardware platforms such as ARM or...

Along with the upcoming request of smaller and thinner motherboards' form factor, Fintek launches a series of the industrial leading, small package, energy saving (support the Energy...
Related photos

Computex 2011: Avexir Core series DRAM module
Photo: Company, Jun 3.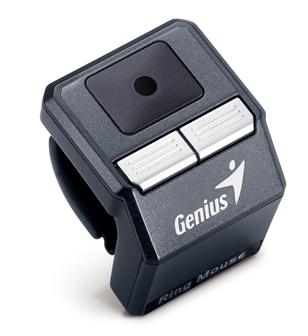 Genius' Ring Mouse is a 2.4GHz wireless thumb controller
Photo: Company, Jun 2.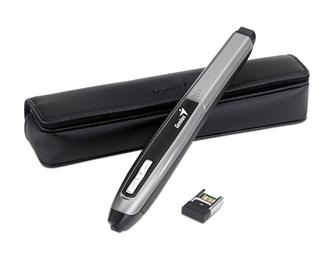 Genius' Pen Mouse is a 2.4GHz wireless pen style mouse
Photo: Company, Jun 2.